HAPPY VALENTINE'S DAY TO YINKA BALOGUN THE LOUSY, PETTY, SHAMELESS SIDE CHIC OF BABATUNDE O. GBADAMOSI
When a man or woman feels that he can reap from where he|she did not sow, he|she ends up in a very bad condition. When you want to replace an innocent woman with a stranger, vultures await you.
Don't let anybody play with you… even if you love them.
A man who has no regard for his children and the mother of his precious children is worse than a hired assassin and an infidel. A messy man who humiliates the mother of his children ends up in the belly of vultures.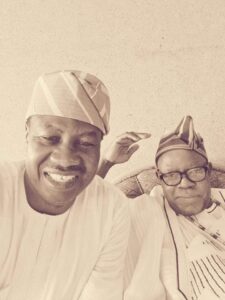 A new wife, woman, side chick who drums, and sings war songs on behalf of her new man leads him to his ancestors faster.
You can go with a confused man who wished he found you earlier to take care of his political, material, and financial needs on time silently without displaying your immaturity and stupidity publicly.
You are only showing the world that you are a nuisance and a tout. A good wife or woman shuts up and gives his man good advice or sinks into the man's messy life.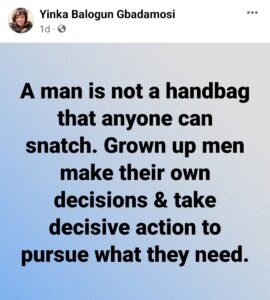 How can the incoming Olubadan of Ibadan explain his daughter's irresponsible behavior to his people? Who raised this woman who is almost 60 years old, and has no good home training or any sign of good moral values? Did she learn this from her mother? Did her mother snatch another woman's husband or was her mother a sugar mummy to her father?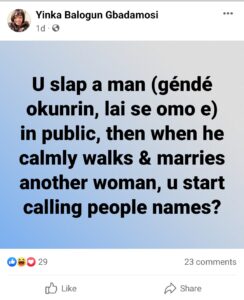 Are you ready for the public disgrace, madam next olubadan's daughter who claimed that she refused to sleep with Aliko Dangote? Is Babatunde Gbadamosi this dumb?
Madam name-dropper begging a man to marry her and making promises to use her father's throne to destroy the mother of his 'gigolo baby boy' who claims to be the owner of an estate where they are going to enjoy the rest of their miserable and confused lives.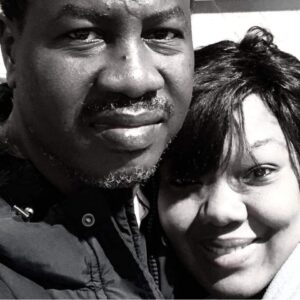 Olubadan has not yet been installed on the throne. The coronation ceremony has not been done and his irresponsible daughter has already started threatening the lives of innocent people and that of the woman she snatched her husband, what a shameless family.