Life for a man is tough, especially when he is one of the few left who still have any sense of responsibility. From a tender age, those well-raised are taught how to be sole providers for themselves, their women, children, and even extended families and relatives.
Many men are also raised to always quietly bear the brunt of whatever society or even their women throw at them. I once heard someone tell his 6-year-old son that "A real man should never cry or beg." I couldn't help but wonder: Is he not human too? Does being a man exempt the human male species from getting hurt, feeling pain, or suffering from mental and emotional depression due to harassment?
Men hurt a lot too, and, sadly, some very evil and manipulative women out here take advantage of these good men terribly. There are thousands, if not hundreds of thousands, of men worldwide who are going through hell in the hands of the women they married because they were raised well and love her dearly.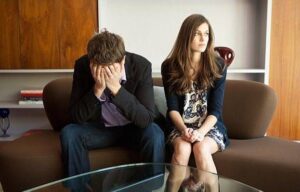 One of such cases has been trending recently, about a famous young African lady and her husband. Typically, you would think that marital issues between young couples ought to be settled between themselves and behind closed doors, especially when one of them is an African. As Africans, we pride ourselves on our cultural heritage, and it helps us stand out whenever we adhere to these rich values anywhere in the world.
This young lady is the complete opposite of everything a cultured and educated African woman stands for. On the contrary, she is not only a total disgrace to the African heritage but for the whole womanhood as well. I mean, what kind of woman spends her entire life on social media to the point that she must live-stream virtually everything she is doing? The advent of digitalization and social media has given many people worldwide a lot more problems than they can ever solve. Plenty have invited disasters and assailants into their private lives and homes by constantly posting every detail about their lives online. Many claim that they do it for the monetary value of which most times is detrimental to their lives and happiness.
Excessive passion for posting on social media would not have been such an issue if this young lady wasn't married and supposedly a mother. Yes, "supposedly," because even from the videos she posts and incessant live-streams she does, it is apparent that she knows little or nothing about being a wife, let alone a mother.
From several videos currently making rounds on this matter, the husband's recent announcement and statements released on his page, to some other facts we've gathered, we've learned a few things from this ugly saga.
An Excessive Craving For Social Media Attention Is A Virus:  Responsible African women always keep themselves covered, especially during childbirth, because it is a sacred and very spiritual thing. Women would even gather around a woman that unexpectedly goes into labor in public with wrappers and other articles of clothing to protect her privacy and dignity.
However, this lady in question live-streamed the entire child-bearing process of her last child. Such an act is appalling and very unwise and alien to our rich cultural values as Africans!
She constantly posts very raunchy videos of herself dancing virtually naked online and live-streams herself twerking with next-to-nothing on. She has even been caught on live streams on several occasions with her child looking so untidy that some of her viewers had to rebuke her for it but to no avail. She is the queen of the digital space, and nothing can touch her. What a deluded mindset!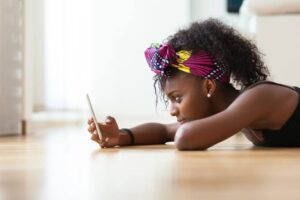 Manipulations And Evil Plans Will Always Backfire Sooner Or Later:
Many people have been swift to judge and condemn the lady's husband, primarily because of a few things in the recent past. He had cried out about his wife's blatant philandering and infidelity after he allegedly caught her having sex with another man. A few months later, though, he returned online to subtly retract his statement about her cheating because he "was bent on patching things up and making their marriage work." Is this now reason enough to discountenance anything the man says again? No, not at all!
According to the latest reports, she had asked the man to make a public apology and withdraw his revelation about her cheating if he wanted to patch things up with her. He did it because he thought he could save their marriage. He did his best to make it work. Unfortunately for him, she has been manipulating and humiliating him from the very first day they got together.
Word on the streets also holds that she was the one that convinces this same man to sell off the house he had before he met her and get another one with her. This was a perfect ploy from the start, as she surely knows that she wouldn't be entitled to that house if she ever divorced him as the property was before their marriage. Being in love, the poor man listened to her, sold off his house, and moved into another house with her. Now, she has reportedly kicked him out of his house because it is in both their names.
This is a clear case of deliberate evil, fake love, bitterness, wickedness, exploitation, and devious manipulation of a man whose only crime was to love her with all his heart.
"O ti lo fi gba nkan ti o fe" (she has used him to collect what she originally wanted) and now feels he is useless. He met her online, fell in love with her, married her, and took her from Nigeria to the United States of America. She used him to get a green card, two lovely children and then decided to repay him by cheating on him! If that wasn't bad enough, she has also been threatening him with divorce because she knows that she will be entitled to receive child support and alimony payments from him.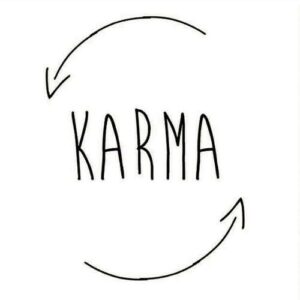 He had always been super-supportive of her career in every way a lover and man should do for his woman, but what has he gotten? A lot of pain, misery, betrayal, and many other things that should never be found in a relationship supposedly built on love.
Karma can be a real bitch, though, and it rarely fails. Barely two weeks after he's now moved out of the house, she is already falling apart. Thanks to another video she posted recently, she has no working car again and is already soliciting funds from her followers online. What a life!
For someone deeply loved and treated like a queen by a good man, this is an unfortunate way to end up, and there's even more to come.
Those that repay evil for good, evil does not ever depart from their household and lives! Nothing ever goes unrewarded in this life. We will all pay for our actions and receive due compensation for all our deeds. We can only keep praying that God should continue to deliver us from evil and manipulative people all around us always; Amen!