Notable Points As Manchester City Get The Better Of Liverpool By Reclaiming PL Top Spot
Goals from Aymeric Laporte, Rodri, Phil Foden, and a Raheem Sterling double ensured that current Premier League champions Manchester City not only put Newcastle United to the sword but also reclaimed the top spot from rivals Liverpool FC, and with a better goals margin too.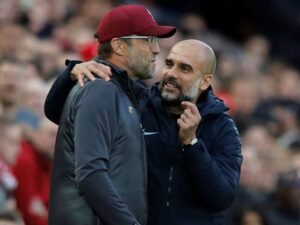 Still smarting from their inexplicable collapse and ouster from the UEFA Champions League against Real Madrid in Spain last week, Pep Guardiola and his men needed to find some joy after some recent big disappointments, and Newcastle were the perfect customers for them.
After seeing Liverpool being held to a one-all draw at their Anfield fortress against Tottenham Hotspur the previous day, City knew that the title was theirs for the taking, and it was evident that they understood the assignment with the way they dispatched 'The Toons' at The Etihad Stadium, on May 8, 2022.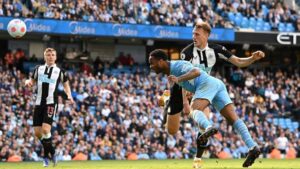 Knowing that a victory would open up a much more comfortable gap between them and their Anfield rivals, City not only secured a 3-points opening but also remedied the goals difference between both teams, leaving them in pole position to retain their Premier League title this season.
A goal against the run of play from Son Heung-Min after a lighting break by Tottenham had pegged Liverpool and looked like it would give the visitors a rare win at Anfield in recent years. Influential newcomer Luis Diaz had other ideas, though, as his deflected shot pulled one back for Liverpool, but they couldn't find a winner eventually.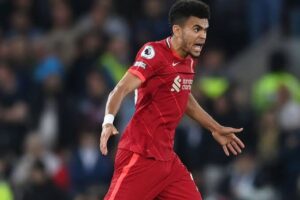 These two teams are delivering another pulsating end to a Premier League season for fans, neutrals, and football observers across the world, and here are a few things we're learning from it:
(1) Take Your Chances Or Rue Your Misses: Liverpool had the perfect opportunity and advantage to keep the pressure high on Manchester City by defeating Tottenham on May 7, 2022, but they did not take it.
Their initial approach to the game showed overconfidence in the eventual outcome. Still, Tottenham showed remarkable resilience and grit to grind out the result and secure the improbable draw against them.
While they were busy showboating and trying shots from miles away in the first half of their encounter with Tottenham, City showed no such lackadaisical attitude against Newcastle.
Now, the one who was more business-like and determined sits pretty at the top of the log, setting up a fantastic finale to the season, and we love to see it!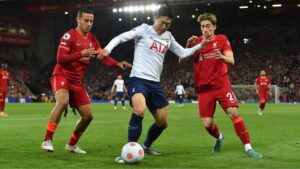 (2) The Downfall Of A Man Is Truly Not The End Of His Life: When City was dumped out of the FA Cup by Liverpool a few weeks ago and also dramatically sent packing from the UEFA Champions League last week, many started wondering if they could be set for a trophyless season after earlier talks of a treble.
They were down and out and looked demoralized as they strode off the pitch at the Estadio Santiago de Bernabeu in Spain against Real Madrid, but bounced back in style when it mattered the most against a very much improved and in-form Newcastle United side.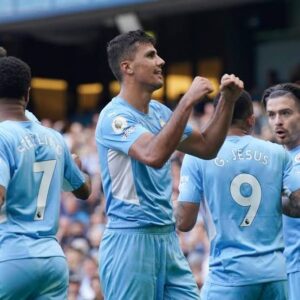 The fact that you've failed at several things this year, this month, this new week that started yesterday, or even today, does not make you a failure. But that is only if you do not condemn yourself as such, though.
Whatever keeps knocking you down, as long as you do not take your eyes off the prize and give up, you will surely overcome it and progress too, my people!
Let's learn from these two wonderful teams as they go head-to-head for the title this season…and also serve us premium sporting entertainment in the process, of course.
By: Dr. Sandra C. Duru