No Survivors Found Yet As China Suffers Worst Air Disaster In Over A Decade
Official reports coming out of China indicate that no survivors have been found in the scattered wreckage of a Chinese Boeing 737-800 aircraft that crashed in a mountainous forest area recently.
The China Eastern plane had 132 passengers on board when it crashed, and this mishap is described as the country's worst aviation tragedy in over ten years.
According to a statement made more than 18 hours after the crash, a State broadcaster with CCTV said: "Wreckage of the plane was found at the scene, but up until now, none of those aboard the plane with whom contact was lost have been found."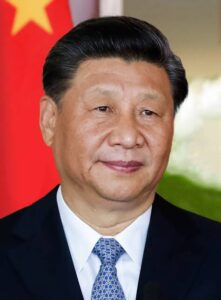 It is widely reported that the fire ignited by the aircraft's crash was "big enough to be seen on NASA satellite images" after the plane went down near Wuzhou, Guangxi, as it made its way to Guangzhou from Kunming in the southwestern region of Yunnan.
Rescue workers have also reportedly alleged that the plane crash has created a deep pit in the mountainside. The report also said drones and a manual search would be used to find the black boxes, which hold the flight data and cockpit voice recorders essential to crash investigations.
China Eastern Flight 5735 was traveling 455 knots (523 mph, 842 kph) at around 29,000 feet when it entered a steep and fast dive around 2:20 p.m. local time, according to data from flight-tracking website FlightRadar24. The plane plunged to 7,400 feet before briefly regaining about 1,200 feet in altitude, then dove again. The aircraft stopped transmitting data 96 seconds after starting to fall.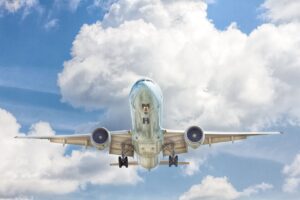 The plane carried 123 passengers and nine crew members, the Civil Aviation Administration of China said. It was about an hour into the flight and nearing the point that it would begin descending into Guangzhou when it pitched downward.
Following the tragic event, President Xi Jinping of China demanded a thorough investigation of the crash while calling for an "all-out" rescue operation immediately. He also urged that complete civil aviation safety must always be ensured.
China reportedly has almost 1,200 Boeing 737-800 aircraft, which is more than any other country globally.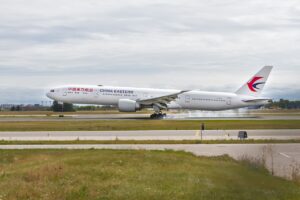 These aircraft models have been flying since 1998, and Boeing has sold more than 5,100 of them. According to data compiled by the Aviation Safety Network total, they have been involved in 22 accidents that damaged the planes beyond repair and killed 612 people.
It is worthy to note, though, that this plane that recently crashed is not a Boeing 737 Max, as those models have been grounded worldwide for nearly two years after deadly crashes in 2018 and 2019.
Before this recent crash, China's air-safety record had significantly improved since the 1990s as air travel grew dramatically with the rise of a burgeoning middle class. The last fatal crash of a Chinese airliner was an Embraer ERJ 190-100 operated by Henan Airlines. The plane hit the ground short of the runway in the city of Yichun and burst into flames in August 2010. 44 people died out of the 96 people aboard the aircraft, and crash investigators blamed the tragic accident on pilot error.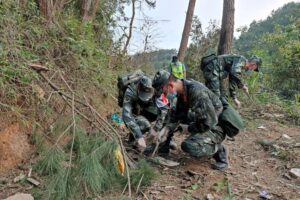 Understandably, China Eastern's website switched to a black-and-white homepage after the crash. You may recall that the deadliest Boeing 737-800 crash happened in January 2020, when Iran's paramilitary Revolutionary Guard accidentally shot down a Ukraine International Airlines flight, killing all 176 people on board.
This latest tragedy shows us that no matter how sophisticated our technological advancements get, only God can provide unfailing safety assurance. May God keep watch over us all as we go out and come back daily; Amen!