The purported trial of the leader of the IPOB, the indigenous people of Biafra, Mazi Nnamdi Kanu might have come and gone. But the dust raised by the apparent lack of due process by the trial judge, justice Binta Nyako is yet to settle.
In all honesty, what transpired in court on the 10th of November, 2021 was not just a show of shame and a pointed display of condemnable judicial mediocrity, what played out during the so called trial of Mazi Nnamdi Kanu on the 10th of November, 2021 at Abuja Federal High Court was a disgrace without national and international boundaries.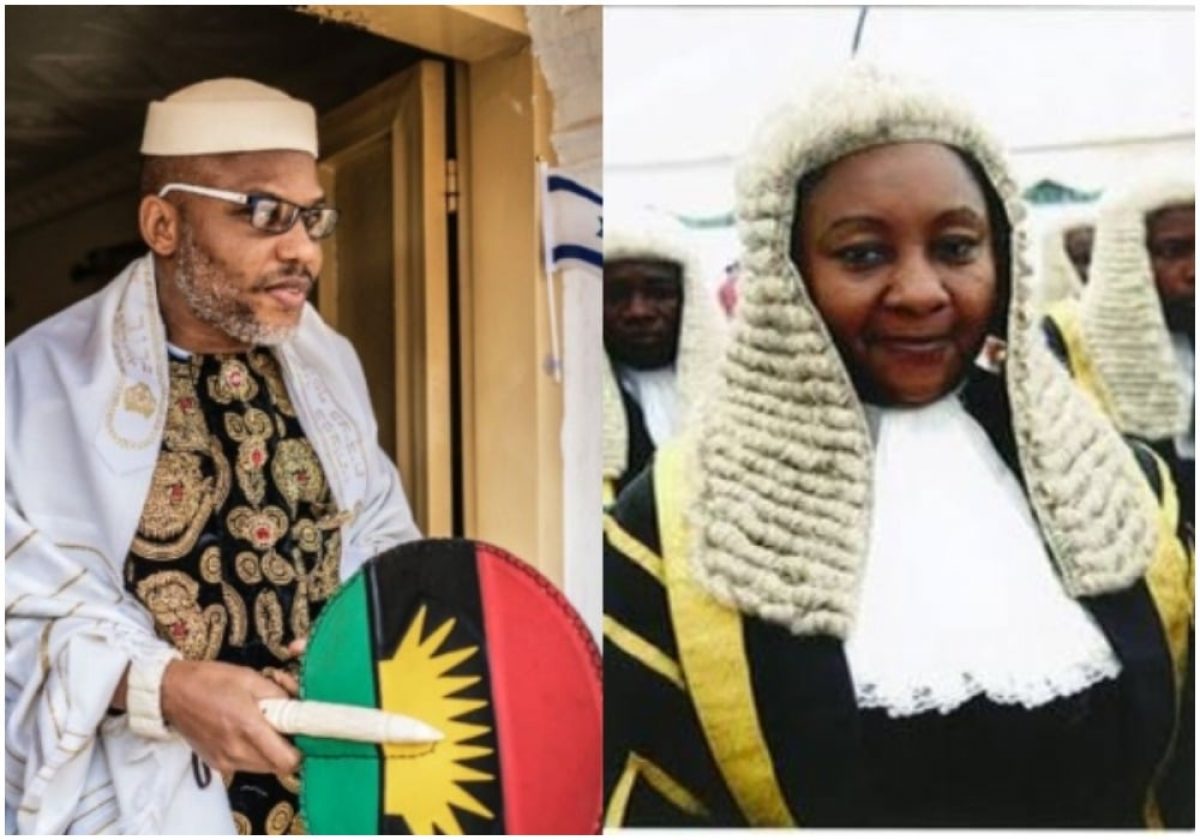 The debacle x-rayed our country's judicial insensitivity and lack of preparedness to learn from established democracies in other civilised climes. Unfortunately, it scores us low as a people and as a nation and brings to question our ability to survive as a nation. It is sad.
The refusal of the judge to allow Mazi Nnamdi Kanu's lawyers access to the federal courtroom, especially the United States Of America lawyer, Mr Fein is to say the least unprofessional and ill- conceived.
The trial judge, justice Binta Nyako knew that the defendant's counsels were protesting the refusal of their colleagues to access the court and were therefore outside, yet she went ahead with the trial for some time. The judge's action calls for reprimand and sanction from the NBA as she deliberately abandoned due judicial process.
The judge does not in any way seem to maintain the neutrality that characterizes the judiciary during trial. It is therefore not out of place to call on justice Binta Njako to recuse herself in the matter concerning the IPOB leader, Kanu.
The NBA should as a matter of professional intervention condemn the conduct of justice Binta Nyako which has the potential to hamper justice delivery.
The entire process of bringing Mazi Nnamdi kanu to Nigeria and the purported trial is ILLEGAL and UNCONSTITUTIONAL. He deserves to be  released unconditionally and be paid huge amount of money for damages. He deserves an unreserved apology and compensation for all they have put him and his family through.
Nigeria judiciary is now a laughing stock. The AGF, Lai Mohammed, the president of the federal republic of Nigeria and Binta Nyako have subjected the country to general mockery and ridicule. They should resign.
BY: PROF. MGBEKE