The Apex Youth Socio-cultural organization of Ohanaeze Ndigbo World-wide, Ohanaeze Youth Council ( OYC) has described the judgement on Mazi Nnamdi Kanu Fundamental human rights by Justice Benson Anya, as delivered on January 19, 2022, as a win that edifies the soul of democracy in a democratic government.
Speaking to newsmen in Abuja, on Friday, January 28, the National President of Ohanaeze Youths' Council, (OYC), Comrd. Igboayaka O Igboayaka lamented that, although the Court disputed the 5 other prayers made in the suit by Barr. Aloy Ejimakor, "but declaring Operation Python Dance coded by Nigeria Army which took place in Igbo land (Southeast geo-political Zone) on 14 September, 2017 illegal, unconditional and act of infringement of Human fundamental rights of Nnamdi Kanu has deepen our democracy in Nigeria".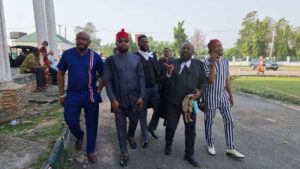 "It could be recalled that in delivery judgement at Umuahia High Court, Justice Benson Anya proposed Political Solution" as the best appropriate means to tackle Nnamdi Kanu's and IPOB's issues.
Ohanaeze Youth Council, commended Justice Benson Anya's courage in proffering a suitable solution to Kanu's case, stressing that it it will aid in saving Nigeria from political instability and anarchy.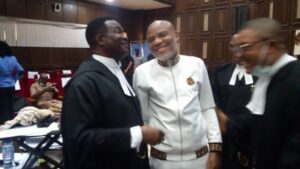 Furthermore, Igboayaka urged President Mohammadu Buhari to seek earnestly a harmonious political solution, dialogue and negotiation as has, according to him, been proposed by Eminent Nigerians to the rising issues of IPOB, Nnamdi Kanu, among other separatist groups in Igbo land.
"President Mohammadu Buhari and other Nigeria political stakeholders should sincerely come to the present political reality in Nigeria, that Nigeria President of Southeast extraction is part of the workable strategy, a sole integral part of political solution towards Nnamdi Kanu and IPOB issue in Nigeria", Comrade Igboayaka stated.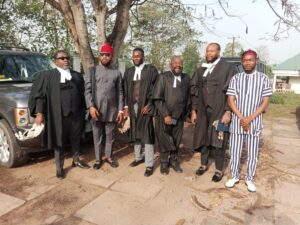 The youth President also reminded Nigerians that any of the parties "that is making Nigeria to have political crack should swallow their egocentric tendency for peace and dialogue", he said, pointing out that the country is standing on redline of political survival or political death.
Adding, he said: "And what will redeem Nigeria at this time of political sophistication is to immediately follow the path of political solution to Nnamdi Kanu's case.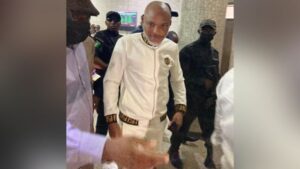 "Nigeria is suffering from a political pandemic that will lead Nigeria into grave, but the only viable Vaccine that is required to prevent this chronic political pandemic is a " political solution" Igboayaka concluded.