Nigerian Police IG Tells Officers To "Pray For Their Salaries" This March.
Our dear motherland, Nigeria, has witnessed many shocking events and statements from highly placed government officials in recent years. However, it seems like a secret competition to outdo each other every passing day exists between these leaders.
Barely one week ago, the nation was rocked with the disclosure of the Auditor-General of the Federation regarding the latest 107 million crude oil barrels scandal at the Mele Kyari-led Nigerian National Petroleum Company Limited (NNPC).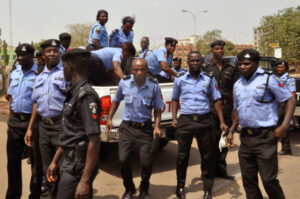 Now, during a recent lecture delivered on Thursday, March 17, 2022, at the Force Headquarters, Abuja, Nigeria, the Inspector-General of Police, Usman Baba, has reportedly told his officers they may need to pray before they can receive their March 2022 salaries.
He made this remark while updating the men about the new salary structure that is reportedly being implemented for the police force, adding that he hopes it can take effect by the end of this month. "The new salary may be paid at the end of this month, (March 22). Everyone should exercise patience and pray," IGP Usman disclosed.
In related developments, the police force's Acting P.R.O, Muyiwa Adejobi, also revealed during the event that the IGP had offered a tax waiver for all active police officers from April 2022. He added that IGP Usman is also fully committed to ensuring that the country's contributory pension scheme exempts all active and retired officers of the police force.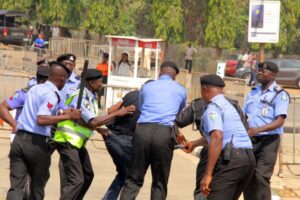 You may recall that a protest strike by the force's junior officers had reportedly been scheduled to start on March 26, 2022, and these waivers may be a ploy to appease the aggrieved officers. Top of the officers' long grievances list are issues like the terrible conditions they have to work in, their unpaid wages, and the outdated and ineffective weapons they're still being issued for service, among others.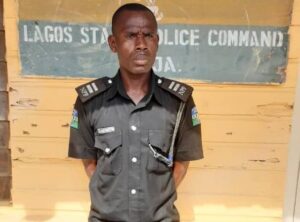 These turn of events cannot but raise some bugging questions in our minds: Why are Nigerian leaders so quick to call for supernatural intervention over problems that they created through their greed, avarice, and terrible management? When will the average Nigerian stop being such religiously enslaved people and being so gullible?
Hopefully, the men's salaries will be paid at, and when due. Otherwise, the entire nation may be asked to join in the prayers for all our safety, as there may be no police officers to secure anyone again by then.