Nigeria Police Force Has Arrested Deceased Gospel Singer, Osinachi' Nwachukwu's Husband.
Following several damning allegations of physical abuse and domestic violence that were backed up with concrete pieces of evidence, the Nigeria Police Force has placed the husband of the late gospel singer, Osinachi Nwachukwu, under arrest for the murder of his wife.
The police picked up Mr. Peter Nwachukwu in Abuja, Nigeria, after several colleagues and friends of his late wife alleged that he had been physically violent towards her and had beaten her up again and brutally kicked her in the chest a little over one week ago.
According to one of the late Osinachi's friends, this last beating landed the singer in the hospital. She was in a coma and on life support for five days before eventually succumbing and giving up the ghost on Friday, April 8, 2022, at the undisclosed hospital.
Several musicians and other Nigerians have been clamoring for her husband's arrest and a thorough investigation into her death since the news of her demise broke. Now that wish has been granted by the police.
Meanwhile, more damning statements have continued to be released by colleagues of the late singer. Frank Edward, who had previously posted and deleted his accusation on Saturday, April 9, 2022, reportedly spoke about the incident again via a live Instagram video where he said: "One time in a studio, this man slapped her just because she wanted to record the song in Igbo against his will. She does not do anything on her own.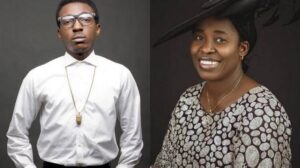 She would say, please beg my husband. She was at his mercy. I didn't know the intensity of what she was going through; I didn't know how somebody would be jealous of the wife he claimed to love.
There are a lot of stories where people told her this and that, but what I know was that the control was too much. The other time somebody wanted me to get her for an event, and I contacted her, but she said, 'beg my husband.' She couldn't even tell people what she was going through. I only got to know because Aunty Joy contacted me to promote her song. That was when I got a glimpse into what was happening."
Up until her shocking death, the very gifted music minister was a lead singer at the Dunamis International Headquarters, Abuja, pastored by Dr. Pastor Paul Enenche. No official statement has been released by the church or the pastor regarding this viral matter yet.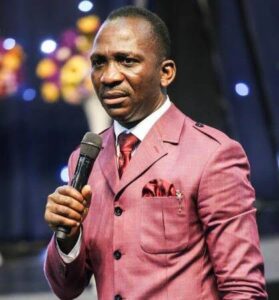 As terribly sad as this matter is, we pray that many people will let this serve as a lesson and warning that domestic violence and physical abuse of any kind is never to be managed, condoned, tolerated, or covered up for any reason.
We really cannot stress this enough, but we hope that someone or many others, hopefully, will learn from this and escape from their tormentors before it is too late!
A na-eji Uche eme the!
#PROFMGBEKE