Nigeria Immigration Service Denies Issuing A Fake Passport To Senator Ekweremadu For David Nwamina
Mr. Idris Jere, the acting Comptroller-General of the Nigeria Immigration Service (NIS), has released a statement to debunk the allegations that the international passport issued to David Nwamina was fraudulently procured.
This follows claims made last week by the prosecuting counsel in the child trafficking and organ harvesting case against the embattled former Deputy Senate President of Nigeria, Ike Ekweremadu, and his wife, Beatrice.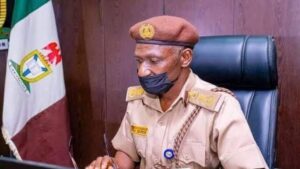 Recall that David was allegedly trafficked to the United Kingdom by the Ekweremadus to harvest his kidneys, and the high-profile case is currently being heard at the Uxbridge Magistrate Court in London, England.
Mr. Idris, who insisted that the NIS followed due process before issuing a passport to David, also stated that the number one priority of the NIS is to protect the integrity of the nation's passport, and they are fully committed to this cause.
"The Service wishes to set the record straight by informing the general public that the views being expressed that the service did not properly vet the breeder documents issued by the applicant during his passport application process are not correct but mere fabrications aimed at tarnishing the image of the Service.
The facts of the matter concerning the case above, therefore, are that the said Mr. David Ukpo Nwamina applied and paid for the Enhanced e-passport using the NIS portal, after which he approached the Gwagwalada Passport Office, FCT Abuja, on November 2, 2021for his interview.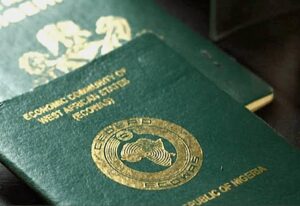 To support his application, Mr. Nwamina presented all the necessary documents required, including his birth certificate issued by National Population Commission, showing October 12, 2000, as his date of birth; his National Identity Number, issued by NIMC corroborating the date of birth; a certificate of origin issued by Ebonyi State Government Liaison Office Abuja, and a Guarantor's form duly signed.
In view of the above, the general public may wish to be informed that the date of birth, or any other information, on any Nigerian passport is printed on the document only after a thorough vetting process that involves both the applicant's breeder documents and the person. Mr. Nwamina's case, therefore, was not an exception."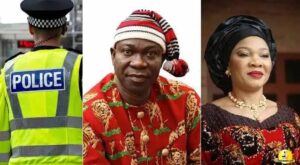 The prosecutor has also claimed that David, 15, didn't know that he had been brought to the UK to donate his kidney and that he (David) only discovered this plan after going for an appointment at the hospital with the Senator and his wife.
This latest assertion by the NIS may warrant an age test to be carried out on David in the UK, and, If the result of such a test does not tally with what his passport allegedly carries, that would surely spell doom for the Ekweremadus.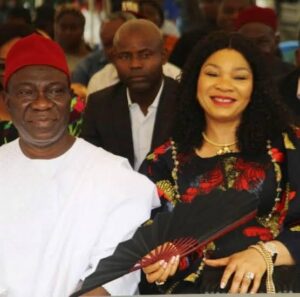 Both Senator Ike and his wife, Beatrice, are both remanded in prison in the UK, presently, and they face up to 10 years in prison if eventually found guilty of the charges against them.
Do you want to support our charity work? Click on the link below: 
For your news, real stories, Let's Connect, and adverts, click on the link below:
For your Natural Skincare Products & Supplements, click on the link below: