Never Allow Your Problems To Push You In Life – Let Your Dreams Lead You!
Dearest ones, how are you all doing today? Trust that your day has started well, too. Do you realize that you are being very counter-productive whenever you focus on your problems?
Let me share an interesting perspective with you on this from the scriptures today. The Apostle Paul said: "Know ye not, that to whom ye yield yourselves servants to obey, his servants ye are to whom ye obey; whether of sin unto death, or obedience unto righteousness?" – Romans ‭6:16‬.
Continue reading here for more: 
https://mgbeke.com/product/soul-tonic-a-daily-motivational-inspirational-guide-vol-1/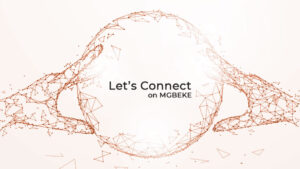 For your news, real stories, Let's Connect, and adverts, click on the link below:
https://mgbeke.media/advertise-with-us/
For your Natural Skincare Products & Supplements, click on the link below:
Do you want to support our charity work? Click on the link below: