A former member of the House of Representatives, Ned Nwoko has been accused of defrauding some African monarchs and leaders through fictitious giant projects he lured them to invest in.
Nwoko, who represented Aniocha North-South and Oshimili North-South, Delta State in the House of Representatives between 1999 and 2003 is also involved in a Paris Club deal as he seeks to collect some money from the Nigerian Governors' Forum.
A source told SaharaReporters that Nwoko is not only subjecting his people in Delta State to destitution by forcibly taking their land, he also uses his political influence to detain those who object to his schemes.
SaharaReporters had published in May how Nwoko ordered Delta State Police Command to arrest Okey Ifejoku, the elected President-General of Idumeje-Ugboko Development Union, in 2017.
The former lawmaker had accused Ifejoku of sponsoring the indigenes of Aniocha North Local Government Area to protest against him and kick against his bid to forcibly acquire additional 90 hectares of land from an area earmarked for all indigenes of the community.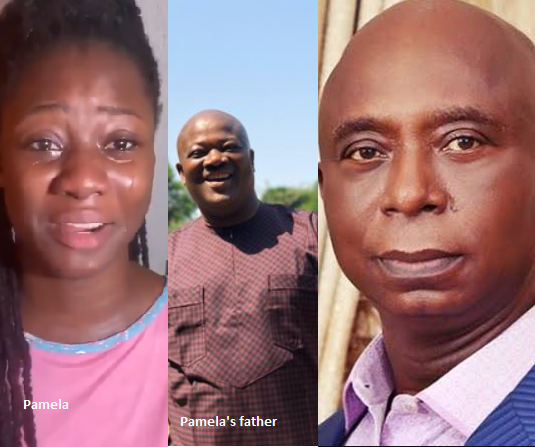 Also, the President of Idumuje-Ugboko in the Aniocha North Local Government Area of the state, Raymond Omesiete has spent months in prison for allegedly resisting Nwoko's attempt to forcibly acquire additional 90 hectares of land from an area earmarked for all indigenes of the community.
SaharaReporters gathered that Raymond was arrested by the police acting on Nwoko's directive on November 23, 2020, and was detained at the State Command in Asaba, the capital.
Meanwhile, Ned has again been accused of systematically dispossessing his kinsmen of their farmlands.
He was also accused of using his contacts to demonise the King of Idumuje-Ugboko, Obi Chukwunonso Nwoko and stall the issuance of staff of office to him five years after he ascended the throne.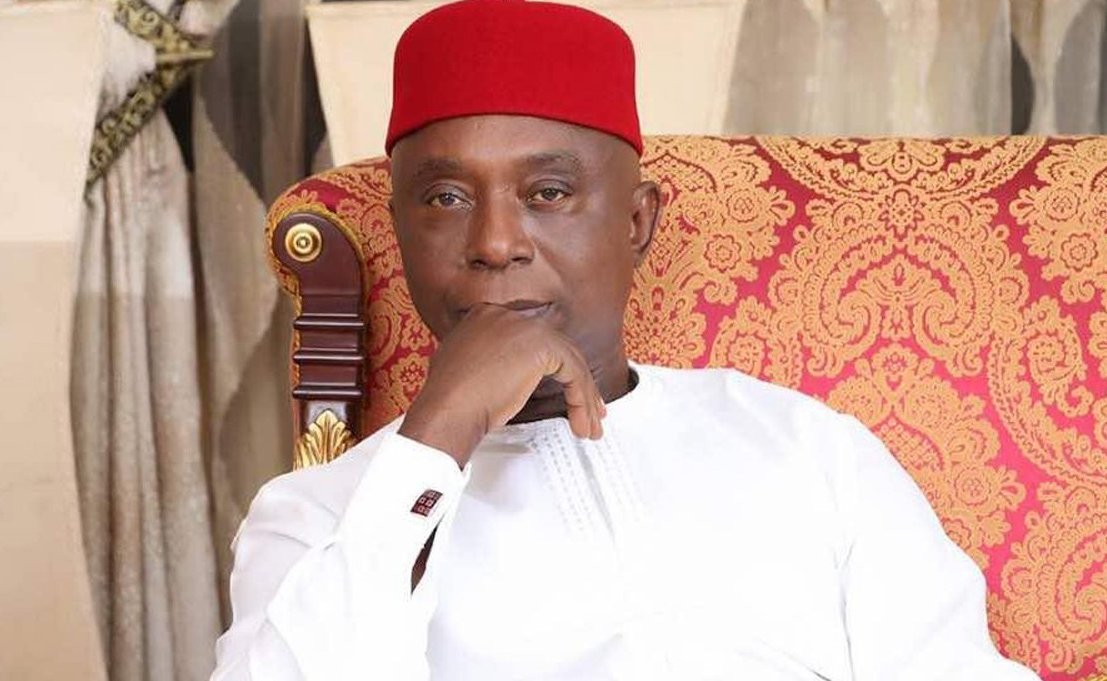 The source said, "Instead, he has financed and propped up a puppet Obi, Prince Solomon Eziokwubundu Nwabuokei, as a parallel Obi who will do his bidding and give him free rein of the land he covets at Idumuje-Ugboko.
Ned's support for Solomon is nothing but the sinister machinations of a man who in connivance with the king, is only assuaging his greedy thirst for community land with no stress and then contacting foreign investors who would use the land and pay directly to Ned.
"Our investigation has revealed that this act of criminal subterfuge, if successful, would guarantee the comfort of his future generations."
Speaking on the alleged atrocities committed by Nwoko outside his hometown, the source said, "He claims he wants to eradicate malaria from Africa and is junketing round the world, visiting kings and presidents to sell his malaria eradication vision.
"Many presidents have unknowingly fallen for this and gone into collaboration with him. He is on the prowl and must be stopped before he sells Nigeria one day. "How can one man tell us that he wants to embark on the aerial fumigation of Africa using helicopters? Not done, Prince Ned has begun a campaign that he wants to fund the production of a malaria vaccine. Ned is not a scientist and has no knowledge of vaccines. His only interest is to rip off nations and the World Health Organization (WHO). "Finally, anyone still in doubt, please take a trip to Idumuje-Ugboko community. The town is now a shadow of its former self," the source added.
About his entanglement with the Nigerian Governors' Forum (NGF), the source said, "The Nigerian Governors' Forum (NGF) has seen through the thick smokescreen of this individual and is determined to prevent Ned Nwoko from further benefiting from the Paris Club refunds to the value of $418 million. The NGF knows that if Prince Ned gets hold of this money he would go on the rampage again and annex all the available lands in Idumuje-Ugboko for more fictitious and even more fictional projects.
"What empowerment activities can he proudly show to the world that he has done for his people? The promise of a Sports University and Golf Course remains a mmirage.Thick Grass has overtaken the university site, a situation that tells us the University cannot be realised in our lifetime.
Based on the above, it's safe to say that Ned Nwoko has no love for his maternal community; his only interest and greedy desire are to take over all the land of the community to ensure the comfort and prosperity of his future generations."
Calls put across by SaharaReporters to Nwoko were not answered. A text message also sent to his line was not replied to, even at the time of filing this report.
Sources: SaharaReporters