Move From Just Believing To Faith – Watch Those Mountains Move!
Every person alive on earth today has one thing or the other that they believe in, and these beliefs form the bedrock of every action, decision, and, consequently, the results they see in life.
It is one thing to believe, and it's an entirely different ball game to have faith, though. Faith is the consequent action that belief gives birth to in a person. "I believe, and so I speak," says the good book.
I want to share with us today the power you can unleash when you move from the realm of believing to that of faith. Faith requires a set of actions that validates and proves that you indeed believe what you say you do. With it, your possibilities are limitless, and this is more than a fact – it is the truth!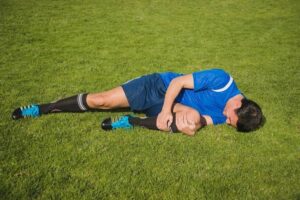 One of my dear younger brothers had a freak injury while playing grassroots football in 2013. He felt a very sharp pain in his back during a training match session but chose to ignore it after stretching for a while and continued to play on through the pain.
A few days later, he became bedridden and was in indescribable pain, so he was taken to the hospital, where they referred him to the orthopedic hospital at Igbobi in Lagos State, Nigeria. He was sent to do a series of tests, scans, and x-rays, and when the results came back, the specialist who attended to him dropped a massive bombshell on him.
He was told that not only would he never be able to play football again, but he would be confined to a wheelchair and would never be able to stand, walk, or even sit on his own for the rest of his life because his spinal cord was shattered from the C4 vertebrae down to his hip bones.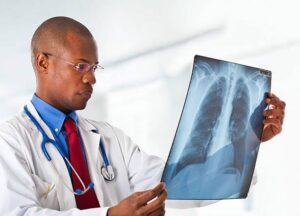 The interesting part of this story was that this brother of mine was laughing all through as the doctor gave his verdict, and some people thought he was losing it upstairs too. His next move was a clear indication that he not only believed that God could fix anything, but he had faith that HE would do it for him!
Against the doctor's recommendation and everyone's counsel, he requested to be taken away from Igbobi first and taken to an excellent trado-medical bone clinic he had heard of somewhere else in Lagos. According to him, "Your faith will be snuffed out like a seed growing amongst thorns if you stay where the only report you hear is that you can never make it!"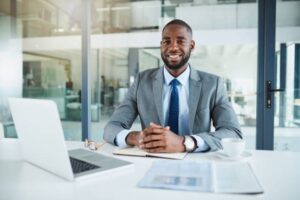 His testimony is that it took a lot of therapy, pain, and money, of course, but he was back on his feet and walking around on his own in less than 6 months after that incident. This happened because he didn't stay at only believing that God could heal him, but moved to faith that HE will by damning the doctor's report and taking actions to validate his faith!
What is that thing in your life that looks to have defied everything you believe and all you have ever done to overcome it? Have you been told that you can never amount to any good or that something is dead in your life, but you believe otherwise? Take the step of victory by moving from belief to faith with actions that prove that you indeed will break out of that situation!
God has graciously given unto every one of us a measure of faith strong enough to move mountains. That great power lies in you, but it will remain dormant until you activate it by taking action.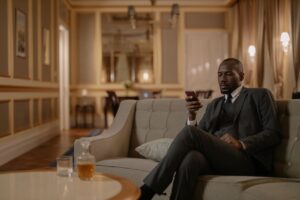 You can surely do more and be more than you currently are, and you can choose to start today if you so desire! May God grant you the courage to be bold in the face of affliction and never settle for less in your life…Amen!
Do you want to support our charity work? Click on the link below: 
For your news, real stories, Let's Connect, and adverts, click on the link below:
https://mgbeke.media/advertise-with-us/
For your Natural Skincare Products & Supplements, click on the link below: