Mo' Salah Gets Pound Of Flesh As Pharaohs Feast With Lion Peppersoup.
The Pharaohs of Egypt got a one-nil 1st-leg advantage over the Lions of Senegal, thanks to an own goal by FC Nice Senegalese defender Saliou Ciss, during the match played at the Cairo International Stadium, Cairo, Egypt.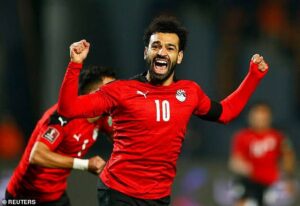 A very cagey and high-tempo affair from the very blast of the whistle, it took only about 4 minutes into the match before Ciss, unfortunately, turned the ball into his net to hand the Pharaohs a much-craved win over the Teranga Lions.
A quick break down the middle after the Egyptian defense had thwarted a Senegalese attack saw talisman Mo' Salah receive a lofted pass from the side, which he controlled beautifully before releasing a fierce shot on target from around the penalty spot. After beating the goalkeeper, his shot could not beat the post, though, as it crashed off the crossbar, but, unfortunately for Ciss, he deflected the ball right back into his gaping net.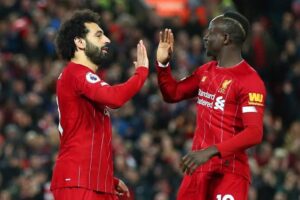 Wild celebrations and jubilation immediately erupted around the stadium as an ecstatic crowd smelt blood and began to clamor for more of the same!
You may recall that these two nations met at the Final of the recently concluded Total African Cup of Nations, and the Pharaohs lost to Senegal via a penalty shootout. The Egyptians finally got the first chunk of their desired pound of flesh, but there's still a lot of work to be done, as the second leg encounter is coming up in Dakar, Senegal, next week.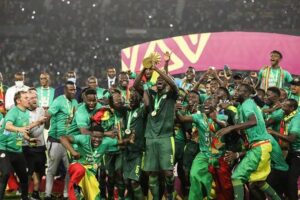 A one-goal deficit is hardly a big mountain to climb in football, and it would be foolhardy to count the Sadio Mane-led Lions out of this tie just yet! The latter had a pretty subdued performance this night, though, but there is so much more to play for during the second leg, and we're pretty sure he will step up to the plate.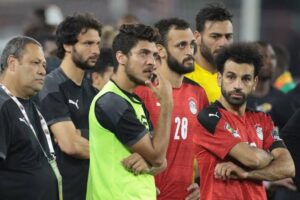 Will Salah and his Pharaohs be able to finish thejob and cost his Liverpool FC teammate, Mane, and the Lions the highly coveted World Cup slot at the second leg encounter?
Let us know what you think and your predictions for the match in the comment section below, please.