Missing Abuja Corper, Stephanie Terungwa's Corpse Found Dead After Few Days With Vital Organs Missing
Stephanie Terungwa, an abducted member of the National Youth Service Corps (NYSC), has been found dead with vital organs removed a few days after she was declared missing in Abuja, Nigeria.
According to reports, her uncle, Richard Ilorami, had taken to social media to raise the alarm after she and her child had gone missing since leaving her house in Lokogoma, Abuja, Nigeria, on April 14, 2022.
Fully dressed in her NYSC uniform the last time she was seen, Stephanie, a Microbiology graduate, was reportedly abducted with her child, but her baby was later found.
On his Facebook post, Richard had said: "My niece is missing; she was abducted with her one-year-old son after attending NYSC Community Development Service. Her Baby was later found, but she remains missing."
Sadly, It has now been confirmed that her corpse was discovered in Maitama, Abuja, with several of her vital organs missing.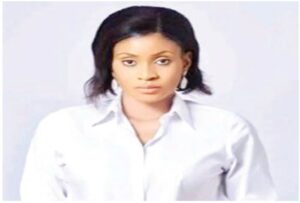 Reacting to the discovery, the Student Union Government Public Relations Officer of her alma mater, Zaki Christian, said: "Today, her body has been found lifeless. She was murdered in her corps uniform and all private parts removed. Relevant tests confirmed that the deformed corpse was hers."
Yesterday, April 28, 2022, Eddy Megwa, the NYSC Director of Press and Public Relations, disclosed ongoing investigations into the sad case. According to him: "A corpse was found wearing the NYSC khaki trousers with the face defaced beyond recognition.
On account of this, the management reported the discovery to relevant security agencies to help identify the body. It was later confirmed that the remains were that of the missing corps member, Stephanie Se-Ember Terungwa, with state code number FC/21B/5807.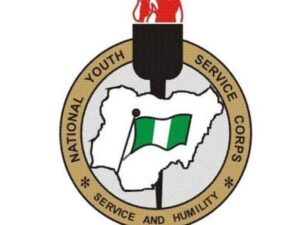 Investigations are, however, currently ongoing to unravel the identity of the perpetrators of the dastardly act to bring them to justice. May her soul rest in peace."
The level of mindless and evil ritual killings in Nigeria is now at an unprecedented high, and one cannot but wonder why the craze for illicit wealth and ritual killings seem to be so rampant presently.
No one can blame any victim for not doing enough to protect or preserve their lives. Still, we can only pray: May God keeps us safe from the prevailing evil all around us because this government cares nothing about anyone's security…Amen.