Misfortune And Sorrow Are Not Always Enemies – They Can Be Your Angels Too!
There is every chance that you've read the headline for the tonic today, and you're probably like: "Is this woman nuts or something? How can misfortune be my angel?!"
Well, that is precisely what I said, and I will repeat it real quick before I show you exactly what I mean and how it can be possible: Misfortune and sorrow are not always your enemies; they can be your angels too in life! Now, let me share a little experience with you.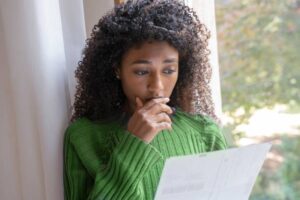 One of my dearly beloved brothers was madly in love with a lady he had met in 2018 and hit things off with her in an adorable way. They were like a match made in heaven, and almost everyone who saw them together would gush about how wonderful they looked like a couple and how lucky they were.
Their relationship became official the following year, and by late 2019 they were already engaged and started planning for a 2020 wedding. Then came "Angel" Misfortune and his best buddy "Angel" Sorrow into my dear brother's journey in life. These two spirits orchestrated devastating mishaps and even caused a global pandemic that shut everything and everywhere down totally in March 2020.
This was the beginning of what I later told him were his blessings in disguise from God, but when they were happening, they were some of the most excruciatingly painful things he had ever gone through in his life! First, his events business crumbled due to the enforced lockdown globally. Then it was his regular paid job that got taken away as the company laid everyone off because of the financial toll the lockdown had on them.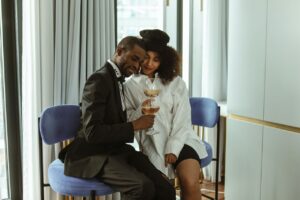 Next, he somehow got kicked out of his apartment because the new landlord demanded that everybody move out. Then he got duped in his frantic attempts to secure another apartment and ended up having to start squatting with a friend and brother who kindly took him in. All these happened in just 3 months – from April to June 2020, and were like the preliminary parts of what those two "angels" had in store for him.
By July 2020, there was already trouble in his "unshakable lovey-dovey paradise," as our darling fiancée had started revealing her true colors, character, and intentions. At the tail end of August 2020, she called him and, in very blunt terms, told him that she could not "continue missing great opportunities out there all in the name of being engaged to one dude that cannot even handle anything financially anymore."
She then proceeded to give him an ultimatum of sorts, saying that if by October he hadn't "gotten his s**t together," she was going to dump him and move on with her life officially. I rarely saw anyone as broken, dejected, depressed, and torn to shreds as I saw my beloved brother during this phase, and he struggled with these demons for the next 4 to 5 months.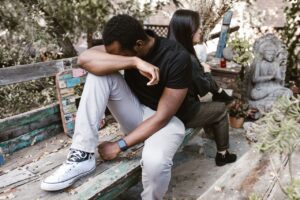 Barely 2 years down the line now, things have turned around in every ramification for him, and guess who wouldn't mind getting back together with him now? You see, his angels were the misfortune and sorrow that befell him in an almost Job-like fashion because, if it hadn't been for them, he would have ended up marrying that lady in 2020 as planned, and this would have been the biggest error and calamity of his life!
Was it cool or enjoyable for him while it was happening? Certainly not! But was it a blessing in disguise and an elaborate plan by God to save him from ending up with the wrong woman? Oh, yes, I dare say!
You see, you should never be too quick to whine and blame God for many mishaps and sadness in your life. HE just might be using those things to forcefully remove you from a place or from something potentially deadly that you wouldn't give up naturally, no matter who tells or warns you about it!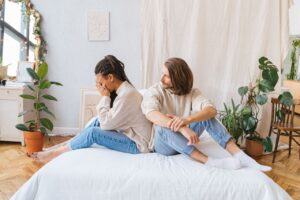 Misfortune and sorrow are not always your enemies; they can be your angels, too, in life! Don't be so quick to cave in and give up in the face of misfortune…there is a plan to everything God allows to happen to you, and you will be just fine eventually.
By: Dr. Sandra Duru