Meet Tomisin Ogunnubi, A Nigerian Software Developing Teenager Named Amongst 100 Global Winners in the $1 billion Rise Initiative.
Nigerian software-developing prodigy Tomisin Ogunnubi beat 49,900 other teenagers in 170 countries to become one of the latest 100 Global Winners in the $1 billion Rise Initiative.
Created by Eric and Wendy Schmidt's Schmidt Futures initiative and the Rhodes Trust, Rise is a training, funding, and mentorship network set up to identify talented students worldwide who are interested and gifted in leadership and service. The Initiative seeks to groom these young leaders (aged 15 to 17 years) through mentoring, scholarships, project funding, and residential programs.
According to the CEO of Rhodes Trust, Dr. Elizabeth Kiss, they have focused on this age demography because the foundation's research shows that this age group is a vital time for making a world of difference in a person's trajectory, helping them develop a better understanding of themselves, and also strengthening their brain plasticity.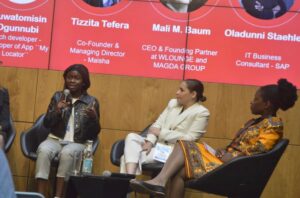 Tomisin is a Computer Science Student at the Imperial College, London, United Kingdom. She is very passionate about technology and diversity, as well as inclusivity within the technological space.
Having developed competence in mobile & web development and worked with several frameworks and languages, including Java, Javascript, and Python, she has also explored the fields of animation, machine learning, and design.
Inspired by personal experiences, Tomisin seeks to promote gender and ethnic diversity in Computer Science. She also strives to build up engagements on this sensitive topic through media opportunities and personal interactions online.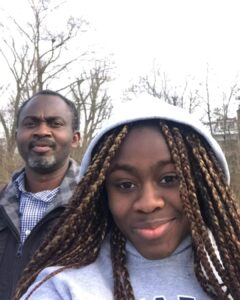 Speaking about the honor, Tomisin had posted on her social media page: "Being selected as one of the 100 Inaugural Rise Winners is a thrilling outcome to this 8-month long journey but being part of the larger Rise community also brought me joy at every step of the way.
I have been able to meet and engage with passionate, brilliant, and diverse young people from several countries. I heard vast ideas about issues unknown to me in parts of the world and ingenious solutions for them. I shared my interests, laughs, and built meaningful, lasting friendships. In all, I was inspired and encouraged every single day.
I am grateful to Rise for the opportunity to explore my ideas and make an impact through this platform. I am also grateful for the incredible support I received from family, peers, teachers, and a wide range of support systems, all of which have been paramount in getting me here."
You may recall that in August 2017, the Nigerian Child Awards honored her as the "Innovation & ICT Personality of The Year" for developing an app called "My Locator." According to Tomisin: "I received this recognition as a result of creating this app which seeks to address insecurity in my community." Once installed and configured on any device, the My Locator app is designed to help lost children find their way back home.
The selected 100 participants for the 2021 Rise Initiative will be invited to participate in a residential fellowship before their high school graduation. They are also poised to enjoy other great benefits, including mentorship, scholarship funding, career development opportunities, and projects appropriation as well.