Massachusetts Man Proves Good People Still Exist – Splits $1 Million Lottery Jackpot With Friend As Sign Of Gratitude
Gratitude and good people do exist still, as proven by this amazing Massachusetts man who reportedly plans to split his $1 million jackpot with his friend because of a good deed he enjoyed from him.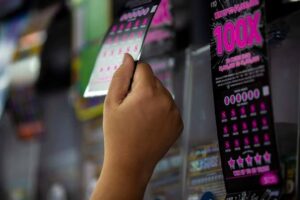 According to the Massachusetts State Lottery, Eric Cochrane, based on Methuen, won a $1 million prize in the Massachusetts State Lottery's "$10,000,000 Winter Riches" instant ticket game and has since declared that he intends to split the jackpot with his friend, John Galvin.
Sources in Massachusetts disclosed that Eric's son had been ill earlier this week, and he had brought his son's guitar to John's shop for repairs. Due to the boy's health condition, John reportedly refused to charge Eric for the repair, even though the latter insisted that John should accept at least $40 for his work.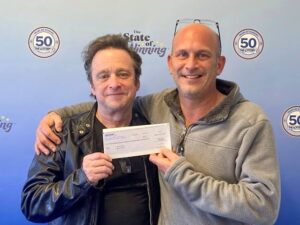 Lottery officials also disclosed that Eric decided to use the $40 that John refused to purchase two $20 instant tickets and reportedly promised his friend that they would split the winnings if it came through.
As providence and fate would have it, they were both on their way to the Lottery headquarters barely one hour afterward, and Eric received a one-time payment of $650,000 before taxes because he chose to receive his prize money in cash.
Eric and John won't be the only beneficiaries of Eric's good fortune, though, as the store where he purchased the winning ticket – Howe Street Superette in Methuen – will also reportedly receive a $10,000 bonus for the sale.
In a world where people are so quick to forget the good done to them and shamelessly repay their benefactors with evil instead, this news is like a massive breath of fresh air!
It's great to know that good and loyal people still exist in this crazy world of ours, and we pray that God will continue to be with him and his family…Amen!
By: Dr. Sandra C. Duru