Many People Will Become Uncomfortable As You Evolve – Do It Anyway!
Good morning to you, my dearest ones. I hope you had a pleasant night's rest? What are your plans for the day, and do you have them itemized and in order yet? It helps to get you through the day effortlessly, so it's something that I always recommend.
I want to talk to you briefly about something that I experienced over a decade ago as I grew and developed my God-given abilities, skills, and purpose in life. I still see it in play all around me to date. Hence I have a solid urge to motivate and inspire anybody dealing with the same thing here today.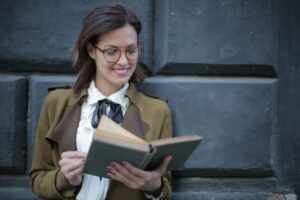 In Nigeria, if you are a top official in any governmental or public service parastatal, you will need your skills and efficiency to survive and a lot of God's mercy and protection! It is even worse when you now get to any of these positions, and you are a female who is even yet to hit the 35-year mark. Oh, it drives some people nuts, but that is none of your business!
Due to man's inherent inhumanity towards his fellow man, many people who have always been around you from your tender years and while growing up seem to develop a certain weird right over you. Many of them feel offended if and when you start growing beyond them and achieving things they always wished for but could never do.
Do not be naïve or ignorant of the evil in many minds around you so that you do not get caught unawares! Many people will naturally become uncomfortable as you evolve, and some may even start to detest and plot against you too, but, my dear, do it anyway!
You are not God, and it is not your fault that they were not given your level of insight, skill, ability, perseverance, mental toughness, and grace in life, is it? It is not your fault that you are not their "GRACEMATES," so why should you allow your growth and development to be stunted because of their jealousy and envious bitterness? You must never let such people's comments, side sneers, evil plots, and attacks affect or get you to slow down in life.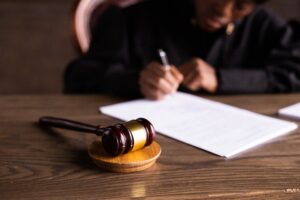 Always be alert and watch the people around you who do not genuinely cheer for you as you evolve and grow in life. Those are potential disasters waiting to happen in your path, and you must put contingencies in place to nullify them even before they happen.
I saw a lot when I was appointed as a Principal Consultant to the Standards Organization of Nigeria (SON) and the (P.S.C.) Police Service Commission, presidency to help bring the direly needed reforms back then. Oh, only God's mercy preserved me and delivered me from the hate and evil persecutions that were raised against me.
My only crime back then was that I was a female, and I was also under 35, and I was contracted to lead and reform institutions with some notable men and women old enough to be my fathers and mothers. One would have thought that such people would be happy to see a very young person evolving under them with such grace and abilities, but, no, they were greatly incensed against me!
Like Joseph, I was wrongly accused and cast into prison, and even some of my very own people were also part of the plots against me because I grew too fast and too big for their liking. I never allowed any of this to deter me, though. Even in the prison where they cast me, I kept making a tremendous impact and executing reforms that got me even more noticed by other relevant and top dignitaries in the country.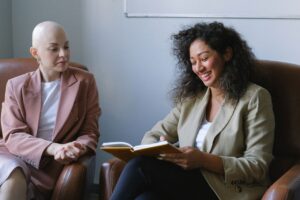 After a few months, all their bogus and fake charges brought against me were dismissed entirely, and many of them were harshly punished for their actions against me. And, like Job, too, I was restored and recovered all they thought they had stolen from me in multiple folds eventually. All these things happened because a young girl they had seen grow began to evolve beyond them, and they couldn't bear it.
Sadly, I still see the same thing happen to many young ones today, and I would like to encourage and inspire you today. Don't ever stunt your growth or stop evolving because anybody became uncomfortable with your development. You are not their GRACEMATE, so you should never let their petty attacks and attempts to bring you down deter you.
Keep evolving and growing till you become the very best version of what you were created to be in life, and may God continue to watch over and guide you always…Amen.
By: Dr. Sandra C. Duru