Many Feared Dead, Injured, As Another Bomb Explosion Rocks Kogi State, Nigeria
Barely one week after a deadly explosion in Kabba, Kogi State, Nigeria, that left three persons dead and several others badly wounded, another terrible explosion rocked the region again in the very late hours of May 29, 2022, leaving many injured and some feared dead.
According to reports, the explosion happened adjacent to a  Mannajot Petrol Station, and this new attack has reportedly thrown the residents of Kabba into a state of confusion and panic. The exact number of casualties is yet to be determined, and no groups have officially claimed responsibility for the attack yet.
Many are, however, allegedly linking the fresh blast to the Islamic State West Africa Province (ISWAP), which is the Islamic State-backed faction of Boko Haram in Nigeria.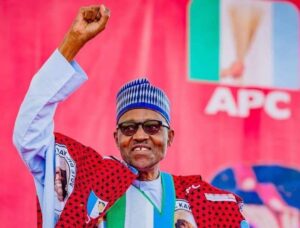 You may recall that earlier in April 2022, the terrorist group had also sacked a police station in the Adavi Local Government Area of Kogi State, killing three police officers and wounding several others as they also burnt two vehicles in the attack.
One of President Buhari and the APC's biggest campaign promises was how they would wipe out Boko Haram within six months if they were allowed to lead Nigeria.
Not only has that been a blatant and despicable lie, but the alarming way that this administration has even enabled these terrorist organizations leaves so much to be desired and a terribly sour taste in the mouths of many Nigerians.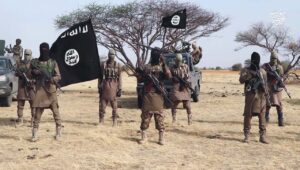 Hopefully, though, Nigerians will remember this part and use it to determine and guide how they select the next person and group that will take over from these hellish lots come May 29, 2023.
Until then, though, may God continue to watch over us all in this nation…Amen!