May 29, 2020: Prof. Mgbeke's Sunday Sermon
Man Proposes But God Disposes – A Key Lesson From Rochas Okorocha!
Hello, my dearest ones. I trust that your weekend has been an enjoyable and restful one.
As we prepare for another work week starting tomorrow, I want to talk to us today about something very crucial that happened in the course of this last week that strongly reinforces and validates a scripture that I've always loved…
"There are many devices in a man's heart; nevertheless the counsel of the Lord, that shall stand." – Proverbs ‭19:21‬.
In a modern day or regular English, this scripture implies that a man can propose his own schemes, plans, and mind, but it is God's will, plan, and counsel that will come to pass and stand eventually.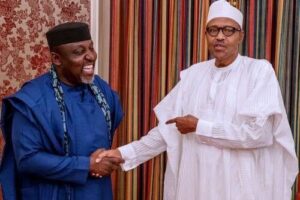 This is what played out to the letter in the life of the former Governor of Imo State, Owelle Rochas Okorocha, who was again in the news this week for his never-ending troubles with the Nigerian Economic and Financial Crimes Commission (EFCC).
The EFCC laid siege to his Abuja residence for over 48 hours in a bid to arrest him on new charges of corruption and misappropriation of public funds, but guess when they decided to move in forcefully bundle him away to their office? On the very day that he was due for his presidential candidacy screening there in Abuja!
There is no such thing as a coincidence in this life, and the sooner you know and embrace this fact, the better for you as an individual in life.
Rochas was the first to kick off his presidential campaign, as he had declared his intention to run for the highest office in the land way before many others started coming forward and had started making moves towards it, too.
When the reckoning came, he was the most notable name absent for the screening and the primaries, too, even though that has been moved forward to a later date from today, May 29, 2022.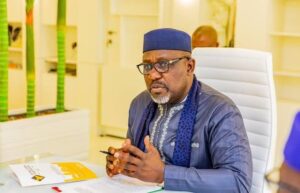 Rochas did all he could to cement his ambition and place as a presidential candidate in Nigeria. He proposed and made the necessary moves for it to happen, but God Has other ideas, and HIS will is not in line with the ex-governor's ambitions.
What is that dream, vision, plan, and ambition that you've been nursing and may even have started making moves to fulfill? Have you ever thought about seeking God's face and will concerning what you desire so greatly?
No matter how much you discountenance this, the truth remains that God is the Ruler, Maker, and determiner of anything and everything that happens to everything in creation!
HE says that not even a strand of hair on our heads can drop without HIS knowledge and permission, so why would you ever think that you can get or achieve anything outside what HE wants?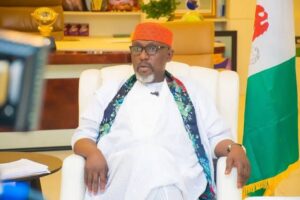 Man proposes, but God disposes – only HIS counsel can stand, no matter how well we think we can scheme or how crafty we believe we are. Put those plans and hopes in the Father's hands today, and don't ever try to run by your strength or will.
In Proverbs 3:5-6, HE says: "Trust in the Lord with all thine heart; and lean not unto thine own understanding. In all thy ways acknowledge him, and he shall direct thy paths."
Psalm 37:4-5 also says: "Delight thyself also in the Lord; and he shall give thee the desires of thine heart. Commit thy way unto the Lord; trust also in him; and he shall bring it to pass."
From these passages above, we can see that God is not a Father who wants to deprive HIS children of any good thing, but we must be willing to submit our desires and ways to HIS divine will and leading.
Apparently, our dear brother, Senator Rochas, had devised his thoughts and schemes and sought to follow his own way, but God's will alone will always stand!
Many have said it's the cabal, his political enemies, or some of his stronger co-aspirants that have weaponized the EFCC against him so they can eliminate him from the race.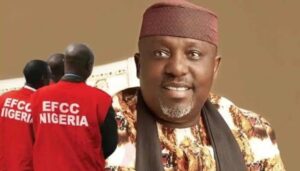 I dare say today that Rochas was never in that presidential race before despite all he had spent and done to try to achieve it because what God does not ratify and approve does not exist!
Seek HIM in all your ways, and be sure to remain in HIS will concerning you always.
May your thoughts, desires, prayers, and proposals be met with favor, mercy, and acceptance before God this new week and all the days of your life, in the name of Jesus Christ; Amen!