Major Lesson As Mazi Nnamdi Kanu Is Discharged And Acquitted By The Court of Appeal In Abuja, Nigeria
The appeal filed by the embattled leader of the proscribed Indigenous People of Biafra, Mazi Nnamdi Kanu, has been upheld by the Court of Appeal sitting in Abuja, Nigeria, on October 13, 2022.
In his appeal marked CA/ABJ/CR/625/2022, and filed on April 29, 2022, Mazi Kanu had applied to be exonerated of all charges against him and that he be discharged and acquitted without delay.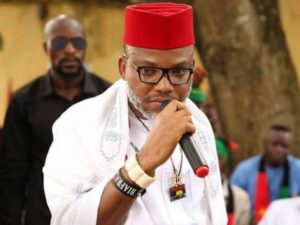 The appeal was upheld, and the court also discharged and acquitted him of all charges against him. Recall that Mazi Kanu was initially arraigned by the federal government of Nigeria on December 23, 2015, and was later granted bail on April 25, 2017.
In his ruling, Justice Oludotun Adebola of the Court of Appeal declared that the abduction and extradition of Mazi Kanu from Kenya to Nigeria was unlawful and illegal. The court also threw out the total charges of terrorism brought against him by the Buhari administration.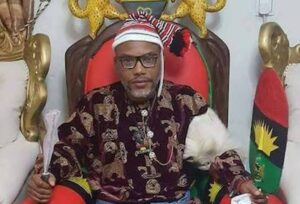 According to the Appellate Court, the Federal Government breached all local and international laws in the forceful rendition of Kanu to Nigeria, thereby making the terrorism charges against him incompetent and unlawful.
The Court thereby voided and set aside the federal government's charges against the IPOB leader and proceeded to discharge him from all charges against him.
On his forced extradition, the court held that the Nigerian government's failure to follow due process when they whisked Mazi Kanu out of Kenya was very detrimental to their case against him.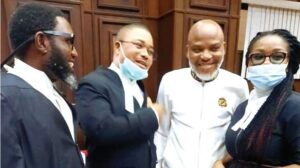 And regarding the charges of terrorism against him, Justice Adebola also held that the government's inability to mention when and where the IPOB leader committed the alleged terrorism offenses made them "liable to dismissal."
Taking to his social media page to celebrate the hard-fought victory and also break the news, Mazi Kanu's attorney Ifeanyi Ejiofor said: "Appeal allowed, Oyendu Mazi Nnamdi KANU, discharged and acquitted. We have won!"
One major lesson for everyone from this long legal battle between Mazi Kanu and the Muhammadu Buhari-led federal government is that no matter how big, influential, powerful, and evil your adversaries and oppressors are, the truth will always prevail.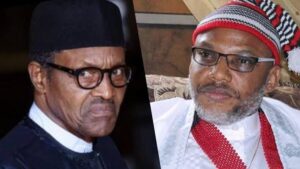 As long as you are on the side of truth and you do not relent or waver in your stand, you will undoubtedly be vindicated. No matter how long it takes, the truth will always triumph over lies, and evil must bow before good.
We at Mgbeke Media have and will always continue to stand for the truth and never relent in speaking it consistently, no matter whose ox is gored!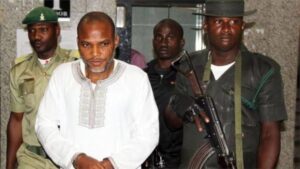 We rejoice with Mazi Kanu and his family and also pray that may the God of all truth continues to watch over and keep him in all his ways, in the name of Jesus Christ; Amen.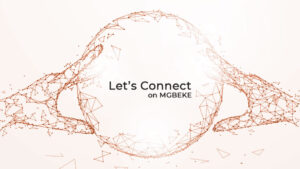 For your news, real stories, Let's Connect, and adverts, click on the link below:
https://mgbeke.media/advertise-with-us/
For your Natural Skincare Products & Supplements, click on the link below:
Do you want to support our charity work? Click on the link below: