Major Lesson And Observation As Detained WNBA Star, Brittney Griner Sends S.O.S Letter To President Joe Biden
The embattled Phoenix Mercury center Brittney Griner has written an emotional S.O.S letter to the President of the United States of America, Joe Biden, pleading for his intervention in her alleged drug trafficking case in Russia.
Her touching letter was made public by her legal team and representatives on July 4, 2022 – the American Independence Day.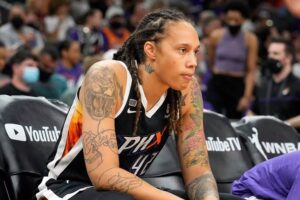 According to the WNBA star, on a very important day like the 4th of July, a memorial service is always held for her father, a Vietnam War Veteran, and all others who fought for the freedom of the United States of America.
She pleaded for the intervention of POTUS and revealed that she is very scared of being incarcerated in a Russian prison forever, and she hopes he can help her return to her wife soon. Her letter to the President says: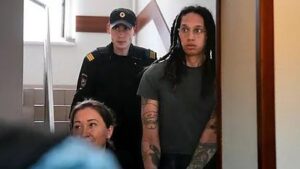 "As I sit here in a Russian prison, alone with my thoughts and without the protection of my wife, family, friends, Olympic jersey, or any accomplishments, I'm terrified I might be here forever.
On the 4th of July, our family normally honors the service of those who fought for our freedom, including my father, who is a Vietnam War Veteran. It hurts thinking about how I usually celebrate this day because freedom means something completely different to me this year.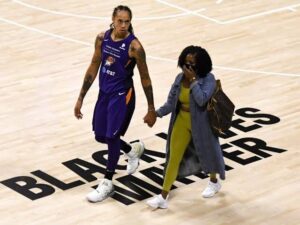 I realize you are dealing with so much, but please don't forget about me and the other American Detainees. Please do all you can to bring us home.
I voted for the first time in 2020, and I voted for you. I believe in you. I still have so much good to do with my freedom that you can help restore. I miss my wife! I miss my family! I miss my teammates!
It kills me to know they are suffering so much right now. I am grateful for whatever you can do at this moment to get me home."
Recall that Brittney was arrested in Russia on allegations of drug trafficking, and she has been in detention for 138 days now!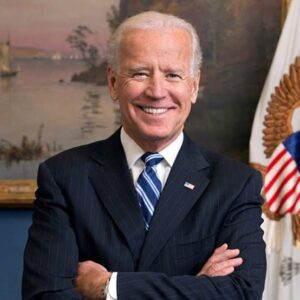 A critical point that we have observed in her case is that, despite the very high-profile nature of her case and all the media attention it has generated, no significant action has been taken yet by the Biden administration to bring her home!
Her decision to write to POTUS and also make her letter public on such an important day to the nation was both timely and very wise as well.
It teaches us that we must always be willing and ready to do anything it may legally require to get us out of bad situations. We must also recognize and know how to utilize any ace we have in our hands, as it could be the definer between life and death for us in times of great crisis.
We hope that Brittney gets the help she direly needs and swiftly too.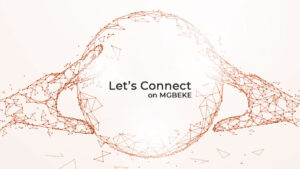 Do you want to support our charity work? Click on the link below:
For your news, real stories, Let's Connect, and adverts, click on the link below:
https://mgbeke.media/advertise-with-us/
For your Natural Skincare Products & Supplements, click on the link below:
For any other information or breaking news, please contact us at: info@mgbeke.media, contact@mgbeke.com, or send us text messages @ +1 413-777-7990