Liverpool Tear Through Manchester United To Reclaim Top Spot – Pay Tribute To Ronaldo's Late Son.
Old bitter rivalries were laid aside in the most classy and heartwarming way in the Premier League yesterday, April 19, 2022, as title contenders Liverpool hosted fierce rivals Manchester United.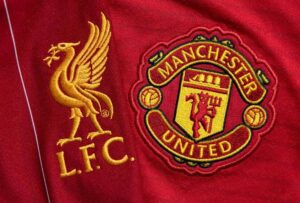 The Anfield faithful all stood and gave a beautiful rendition of Liverpool's iconic "You'll Never Walk Alone" anthem in the 7th minute to honor United icon Cristiano Ronaldo and his family after the recent loss of his newborn twin boy.
That act of kindness and pure love taught virtually all of life's biggest lessons, all wrapped in one vital one, but we will get back to that subsequently.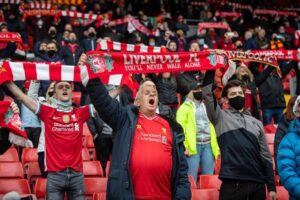 It would interest you to know, though, that the Reds were already one goal to the good before the show of class from their fans on the night, so there was no sentimental let-off for United at all. In fact, the Red Devils were so lethargic in the first 45 minutes that it was kind of surprising that they were only two goals down at the break.
Luis Diaz got the party started for Liverpool in the 5th minute with a simple tap-in from a sweet square ball from Alexander Trent-Arnold. Then, mercurial Egyptian Mo' Salah grabbed his first goal in the 22nd minute, slamming a shot into the left corner of David De Gea's post after being set up with a delightfully chipped pass from Sadio Mane.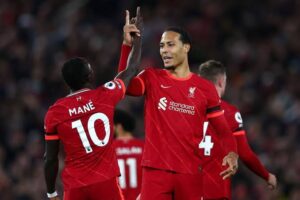 United did seem like they would put up a fight as the second half started, and Liverpool's goalkeeper Alisson had to be alert to deny Marcus Rashford in a one-on-one situation. That was as about all the Red Devils could meaningfully muster, though, and Sadio Mane grabbed his share of the goals for the Reds' third in the 68th minute to kill off any silly hopes of a United comeback in the game.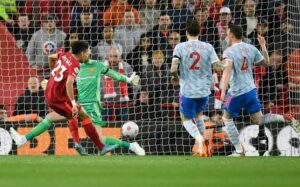 There was still time for Salah to grab his second on the night with a cheeky chip over a very helpless De Gea, too, as Liverpool mercilessly put their arch-rivals to the sword with a 4-0 scoreline that doesn't indeed do justice to how much dominance they had in the game.
Liverpool now moves top of the league table until Manchester City conclude their match against high-flying Brighton Hove & Albion on Wednesday, April 20, 2022.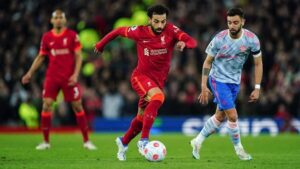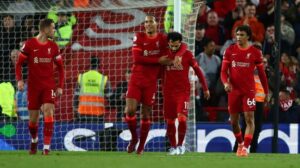 Now, for that vital lesson before we run off, Liverpool proved that love covers all and that we can all choose to be a comforting shoulder even for our bitter rivals in their time of painful crisis and need.
A little bit of love and kindness can go a long way to achieving wonders, and we should not refrain from showing it now and then too.
By: Dr. Sandra C. Duru