Liverpool Outgun Manchester City At Wembley To Make First FA Cup Final In 10 Years
Jurgen Klopp made it into the FA Cup final for the first time since he became Liverpool FC manager, as his side edged past Premier League rivals Manchester City by 3 goals to 2, making their first final since 2012.
Coming barely one week after both sides met in the Premier League for what everyone had predicted would be the title decider, the rivals were up against each other again for another honor as they chased a successful end to a grueling 2021/2022 football season.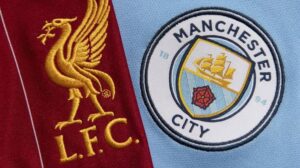 Liverpool played with a lot more intensity and looked like they wanted it a lot more today, though, and their determination paid off very well as they raced to a 2-goal lead in just 17 minutes.
The first goal came from an Andy Robertson corner that was met beautifully by Ibrahima Konate on the edge of the 6-yard box and powered into the top right corner with a firm header in the 9th minute.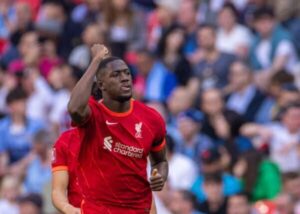 If that dream start felt like an illusion, the Reds' next goal scored by Senegalese superstar Sadio Mane after some horrendous goal-keeping by City's American second choice stopper Zackary Steffen was even more unbelievable.
By the 45th minute, the match looked as good as over after Mane collected a sweet pass from Thiago Alcantara and unleashed a precise rocket into the bottom right corner of the City goal for Liverpool's third goal of the match.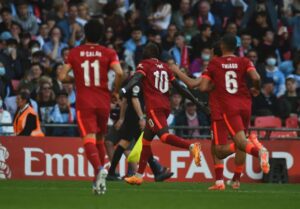 The Citizens were uncharacteristically sloppy all through the first half, but the second was a different story as they showed much better composure and made fewer mistakes with their passing and rhythm.
Unsurprisingly, they were able to pull one goal back immediately after the restart when Gabriel Jesus set up Jack Grealish for a first-time shot into the bottom-left corner in the 47th minute.
But, it wasn't until the 91st minute of the game before things got really exhilarating, as City pulled one more goal back through Bernardo Silva after some fine work down the flanks by substitute Riyad Mahrez.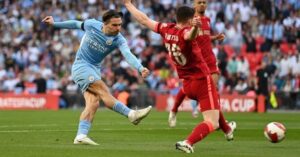 This set up a thrilling finale to the game, but ultimately, Liverpool had done enough earlier to carry the day. As always, a few lessons stood out in this encounter for us, and we would like to share them with you below.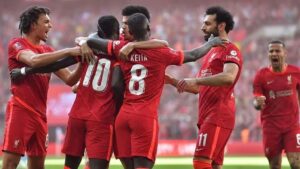 (1) Never Count Your Chickens Before They Hatch: Thiago Alcantara hugged and congratulated his Liverpool teammates as he came off in the 87th minute with his side 3-1 up and seemingly untouchable.
Four minutes later, City pulled one back to make it 3 goals to 2, and every Reds' heart went into overdrive from sheer panic and anxiety! It was great fun to watch for the neutrals, though, but definitely not Klopp, his men, and all the fans of Liverpool worldwide.
In life, you must learn to hold off celebrating until you're completely over the line. Never assume that a fight is won until your opponent is either dead, immobilized or has completely yielded!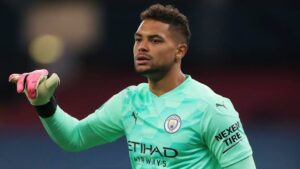 (2) Never Attempt To Do Things Because Someone Else Did It And Got Away With It!:
A back pass to the goalkeeper that was supposedly harmless got stuck between his feet as he over-dwelt on it. This allowed Mane to gain ground on him, and Liverpool got the cheapest goal they could have ever wished for.
During last week's encounter between both sides, City's main goalkeeper, Ederson, pulled this same stunt with Liverpool's Diogo Jota but got out of danger with so much finesse that even the opposing manager hailed him.
Unfortunately for Steffen today, though, it totally backfired and certainly cost his side the game at the end of the day.
Don't try to do things because others are doing it and getting away with it! We all have different levels of grace besides our skills, and you just may not be cut out for that thing you're trying to copy.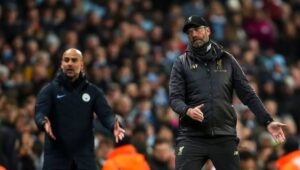 To this, we certainly say again, as always: A na-eji uche eme ihe! – Wisdom is indeed profitable to direct!
Liverpool will now meet the match-winner between Chelsea and Crystal Palace, which will be played on Sunday, April 17, 2022, in this year's FA Cup Final.
By: Dr. Sandra C. Duru