Live Above Your Fears! – The Power In Romans 8:31.
The break of dawn, the first day of the week, a new month, the beginning of a new job, a new school or a relationship, and even the beginning of a new year can be pretty daunting and intimidating prospects for many people.
Some are great at covering this up and hiding their fear well, while many others entirely fall apart at the seams and suffer nervous breakdowns because of fear.
Fear is a funny enemy, I must admit, and I surely don't mean hilariously at all. I say it is funny, though, because, no matter what your age, religious beliefs, financial power, or social status is, there is always one thing or the other that petrifies you.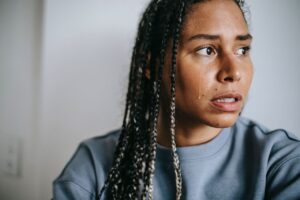 For some people, a new day brings new fears of dealing with another seemingly bleak, tough, and hopeless day. "How do I make it through today again like this, seeing how yesterday was such a nightmare?" they think.
Another person somewhere else who doesn't struggle to feed because they are gainfully employed may also be filled with fear every new work week because of tasks and responsibilities piling up at work.
A pregnant and expecting mother somewhere is afraid|anxious because every new month brings her closer to the day of her child's delivery. A delivery she is in no way ready nor financially prepared for because she is a single mother with nobody to turn to for assistance. Another person is super rich but has been given only five more years to live due to cancer eating away at their lungs or due to another terminal disease or other health-threatening issues.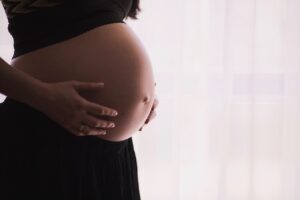 You see now why I said fear is funny? No matter who you are or where you are in life, there is always something for that spirit to attack around you and make them seem so impossible. I have one word for everyone today regarding these fears, though: "What shall we then say to these things? If God is for us, who can be against us?" – Romans ‭8:31‬.
My dears, you see, what fear does is always magnify your challenges and problems before you. Fear makes problems look so big till you can't think of any other thing but your problems, and then panic sets in naturally. At this point, you've become hopeless and feel entirely very useless, helpless, not because you are but because fear has done a number on you.
Take your eyes off those problems, refuse to be intimidated by your challenges, and you will live above your fears! Whenever you refuse to allow your mind's eye only to see problems and how daunting your required tasks or needs are, you will be able to see that to every problem; there is a corresponding solution that's already been provided by God. Amid your problem lies the solution.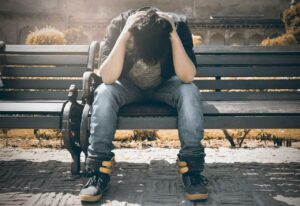 All you have to do to find these solutions around you, even in your desperate hours of need, is to live above your fears by refusing to let them make you see only your problems, frustrations, and challenges!
What is that project or assignment you seem to be failing at almost all the time at work, and it's beginning to look like you won't ever get past it and may lose that job? What is that course in school you don't seem to be able to even see yourself passing at all this year? Are you always afraid because you can barely put food in your belly, let alone feed your young family in the house?
As the list of our fears is endless, so are the possibilities and hopes HE has already provided! Who can be against you if God Almighty is for you, remember? You only need to commit each day into HIS hands, trust HIM completely, and step out with your head held high and shoulders square always. Pray, guide, and guard against your mind being messed up and have the mental toughness to face it every day and remain very focused. Having FAITH in God Almighty is the key to unlocking your freedom, power, happiness, and prosperity.
Contrary to what your fears are screaming in your ears: You've got this, my darling brothers and sisters…and God Has got you too! Do have a blessed day ahead.