Like Ngozi Okonjo-Iweala, Judge Ketanji Brown's Nomination Hearing Rumbles On – Senator Cory Booker Gives Touching Speech.
Black people in America and worldwide have never had it easy, no matter how talented, smart, resourceful, intelligent, and diligent they are. It's just something about the color of their skin that seems to make them prime targets wherever they turn.
Quite sadly, though, if you think it is tough for the average black man to break even and fulfill purpose out here, their's almost feels like a walk in the Park most times compared to their female counterparts.
An average black woman who makes it into any office or position of authority, influence, and means cannot dare to tell the story of how she did it to the world. It is not a type of tale one shares with the feeble-hearted. The list of dynamic virtuous women who belong to this category is so long it is very sickening to even think about it!
As Judge Ketanji Brown Jackson's Supreme Court confirmation hearing at the Senate continues, the distasteful events that have already happened are only but another reminder that this system hates strong, intelligent, brilliant, resourceful black women! It also reminds us of what her sister was dragged through too before she was eventually confirmed as the World Trade Organization Head in February 2021.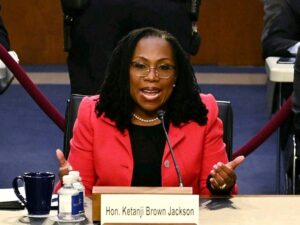 After receiving her nomination to the WTO in June 2020, one-time Nigerian Finance Minister Ngozi Okonjo-Iweala suffered some of the most hateful and deeply malicious attacks over and over during her confirmation hearings that dragged on for months. Her experience revealed a lot of dirty and corrupt enemies of progress and everything good, even amongst her fellow compatriots from Nigeria.
Thankfully, she eventually scaled through and is the body's Director-General today. And, according to the man representing the New Jersey District in America, Senator Cory Booker, today, told Judge Jackson before the Committee that he firmly believes that she will also be confirmed eventually, and it will be his greatest delight!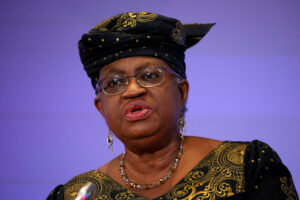 A very visibly emotional Senator Cory openly disclosed to an equally teary-eyed Judge Jackson that he was utterly ashamed and deeply embarrassed by the conduct of some of his colleagues during this hearing, but he is not shocked by their resentful prejudice.
"I'm not letting anybody in the Senate steal my joy," he said to her. "Don't worry, my sister. Don't worry. God has got you. How do I know that? Because you are here today, and I know what it has taken for you to sit in that seat," he added.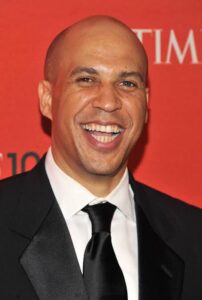 "This country is getting better and better and better. When that final vote happens, and you ascend onto the highest Court in the land, I am going to rejoice. And I'm going to tell you right now, the greatest country in the world, the United States of America, will be better because of you," he concluded.
The Senate Confirmation Hearing continues and, hopefully, should be heading into a vote sooner than later. Judge Ketanji Brown Jackson looks poised to be confirmed as the first-ever Black female Supreme Court Justice in the United States of America for over 200 years. We pray that nothing shall derail her from this God-given purpose for her life; Amen!