Lessons From Boris Becker, As Daughter Anna Ermakova Breaks Silence Over Father's Prison Sentence
Famous supermodel Anna Ermakova, the daughter of German tennis legend Boris Becker, has expressed her dismay over her father's upcoming period in prison following his recent conviction at his bankruptcy trial.
Boris was sentenced to 2-and-half years in prison after being convicted on four different charges under the British Insolvency Act. The charges he was sentenced for include failure to disclose a bank loan of $1.2 million, a $2.3 million property in his hometown of Leimen, Germany, and 75,000 shares in a tech firm.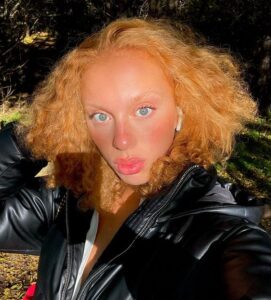 Recently, speaking to the famous German newspaper Bild, Anna reportedly said: "I'm shocked that my father has been sentenced to two years and six months. I will support him, and I will visit him whenever I can. I hope that will help him a little to get through the time."
Anna, who was reputedly created in the toilet of Nobu in London following a one-time liaison between Becker and the model's mother Angela in 1999, also expressed her sorrow for her half-brother, 12-year-old Amadeus, during the interview.
"I wrote a letter to the court to express my concern for my little half-brother, Amadeus. After all, he is only 12 and will now have to do without a father figure, whom he will lack during a difficult phase of his development. It's not fair to him. It's going to be tough for Amadeus," she said.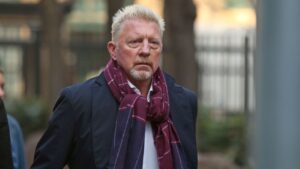 According to reports, Boris reportedly has a history of accumulating significant debts. His divorce from first wife Barbara Feltus, who was pregnant with the couple's second child when Anna was born, cost him almost $20 million in cash, $3.5 million in legal bills, and cost him his Miami home.
He declared bankruptcy in 2017 and argued shortly after that he should not be prosecuted since he is Novak Djokovic's former coach and the European Union's sports envoy for the Central African Republic. The country's foreign ministry, on the other hand, disputed Becker's accusations.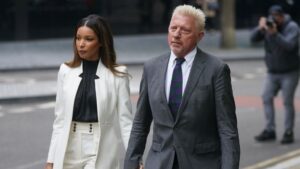 A total of 20 allegations against the 54-year-old were dropped, including refusing to hand over his Wimbledon trophies and Olympic gold medal. A great lesson for everyone to learn here is that your talent may take you to the top and bring you great wealth, but only discipline can keep you at that top.
A hugely talented person without discipline is like a basket that cannot hold water; anything they make and amass during their active days will be fizzled away in frivolities and reckless spending!