Lessons As NDLEA Strikes Bargain With Two Accused Drug Traffickers To Testify Against Abba Kyari – Both Men Get 6-Year Prison Sentences
Two drug traffickers linked with the embattled Deputy Commissioner of Police Abba Kyari have been sentenced to six years in prison by Justice Emeka Nwite of the Federal High Court in Abuja, Nigeria, on June 14, 2022.
Justice Nwite convicted Emeka Alphonsus and Chibunna Patrick Umeibe on three count drug trafficking charges (5, 6, and 7) brought against them by the National Drug Law Enforcement Agency (NDLEA).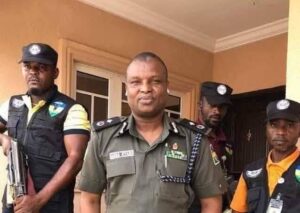 Emeka and Chibunna had been arrested at the Akanu Ibiam International Airport, Enugu, Nigeria while attempting to smuggle cocaine into the country. They were initially arraigned at the High Court in Abuja on Match 7, 2022, with ACP Sunday J. Ubia, Insp. Simon Agirigba, Insp. John Nuhu, ASP Bawa James, and DCP Abba Kyari.
The two men (Emeka and Chibunna) pleaded guilty to the drug trafficking charges against them that day. However, upon the resumption of proceedings against them recently, the Legal Department Director for the NDLEA, Mr. Sunday Joseph, informed Justice Nwite that the accused men had struck a plea bargain deal with the Agency and persuaded the court to adopt the terms of their agreement in the sentencing of both men.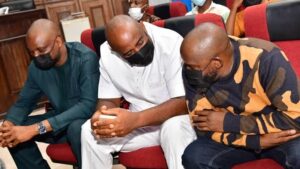 Following this disclosure, Emeka and Chibunna were both sentenced to two years jail term on each of the three-count charges against them, and their sentences were also allowed to run concurrently due to their show of remorse and willingness to cooperate with the NDLEA's case against DCP Kyari and his men.
Justice Nwite also ordered that their international passports be seized following section 30 of the NDLEA Act, Cap M30, Laws of the Federation of Nigeria, and also instructed that the NDLEA ensure their safety in any prison of their choice as they prepare to testify as principal witnesses against Kyari and the other officers.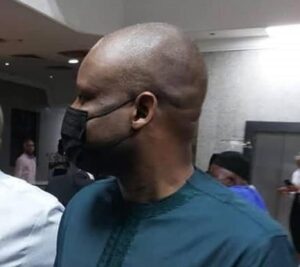 Afterward, a full trial date for July 18, 19, and 20, 2022, has been set for the trial of DCP Kyari and his men, as well as for hearing of their fresh bail application.
DCP Kyari and four of his men under the then Nigeria Police Intelligence Response Team (IRT) are being charged by the NDLEA with drug trafficking and tampering with seized drug evidence. At the same time, Kyari is also accused of attempting to bribe a senior NDLEA official with the sum of $61,400 to prevent the testing of part of the cocaine that was seized from the two arrested drug pushers (Emeka and Chibunna).
Recall that DCP Kyari had recently claimed that his travails in the hands of the anti-drug agency and the police were because of his valiant acts in defense of Nigeria. Whether these acts include aiding and abetting drug traffickers and allegedly peddling those same hard drugs now remains to be seen as the world waits to see the end of this saga involving the disgraced former supercop.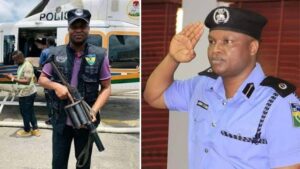 Whatever position one finds themselves in life, always remember that there is a day of reckoning, and we will all be held accountable for all we do in life – both on earth and subsequently in heaven too.
Do you want to support our charity work? Click on the link below: 
For your news, real stories, Let's Connect, and adverts, click on the link below: