Lessons As Nancy Pelosi's Husband Is Arrested And Charged For Drunk-Driving In California, USA
The United States of America's House of Representatives Speaker Nancy Pelosi is in the news for the wrong reasons again as her husband, Paul Pelosi, was reportedly arrested and charged with suspicion of driving under the influence of alcohol in California, USA, on May 29, 2022.
According to a TMZ report: "The House Speaker's spouse was arrested just before midnight Saturday night in Napa County, and then booked hours later into jail on two counts — driving under the influence and driving with a blood alcohol content level of 0.08 or higher; both misdemeanors."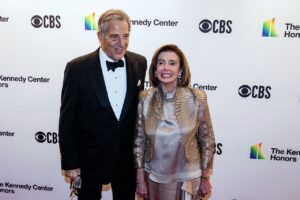 Paul, 82, has been in the news lately for suspected fraudulent stock market moves that he profited greatly from before stock market actions by Congress. This has led to widespread criticism of the Pelosi family by the American public. Many people insist that congress folks should not be allowed to trade stocks, seeing how they can easily manipulate it in their favor with any legislation they issue.
Nancy and her husband, however, have disregarded these complaints and have kept amassing a fortune off the stock market. They also reportedly bought call options for stock worth millions of dollars in firms like Disney, Salesforce, Google, Roblox, and others.
The Speaker is reportedly away to give a commencement speech at Brown University in Rhode Island and has allegedly not made any statement regarding her husband's arrest yet.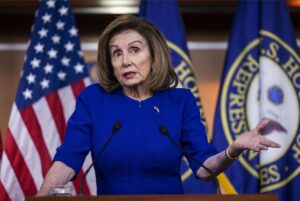 This incident is a very remarkable one in more ways than one, and as Nigerians, we want to ask a simple question before we proceed with our point and lesson from this saga:
Do you think any policeman or LASTMA official could ever arrest Remi Tinubu or even Sanwo-Olu's wife and detain them in jail in this country, even if they were caught driving with a mutilated corpse in their car? No, we didn't think so, too.
This is the sad reality we face and deal with in Nigeria, and nothing will ever get better in this country until this stupidity is addressed and totally eradicated. Nobody is above the law, and anyone who commits a crime must be arrested and persecuted like every other person in that country!
Nigeria needs to learn and take a cue from the California Police Department and the United States government. If Nancy Pelosi's husband can be stopped on the road, examined for alcohol excesses, and then arrested and jailed, why shouldn't this be a regular thing in Nigeria?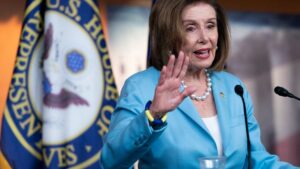 May God help us to live right and love justice in this nation, too; Amen.
By: Dr. Sandra Duru