Lessons As Former Special Assistant To Ogun State Governor Dapo Abiodun Pleads Guilty To $350K Washington Unemployment Fraud
In Seattle, Washington D.C., USA, the U.S. Attorney's Office has disclosed that prosecutors have agreed to recommend no more than a 6-year prison term for a former Nigerian government official, Abidemi Rufai, 45 after he pleaded guilty for his role in a $350,000 unemployment benefits fraud.
According to the U.S. Attorney's Office, Abidemi of Lekki, Lagos State, Nigeria, made the plea recently in U.S. District Court in Tacoma to charges that he used stolen Social Security numbers and other personal data to file $350,763 in fake claims for pandemic unemployment benefits in spring of 2020.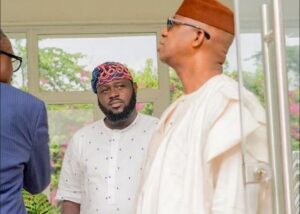 This comes almost two years after unknown thieves defrauded the State of Washington of unemployment benefits to the tune of $650 million. Abidemi was working as a Senior Special Assistant to the Ogun State Governor Dapo Abiodun at the time of his arrest at the Kennedy International Airport in New York on his way back to Nigeria in May 2021, and he has been in custody to date.
The U.S. Attorney's Office also stated that Abidemi also pleaded guilty to stealing another $250,000 from other federal programs and benefits from other States. The office reports that he allegedly filed fraudulent claims for $1.7 million in federal tax refunds, and $90,877 was paid out between 2017 to 2020.
Abidemi has reportedly promised to refund the stolen monies. However, it remains unclear how he'll do it or whether his agreement means he still has access to the assets.
In a recent email, U.S. Attorney's Office spokesman Emily Langlie stated, "He has agreed to reveal all of his assets and assist in U.S. government attempts to recover those assets. We don't know what type of recovery we'll get at this time."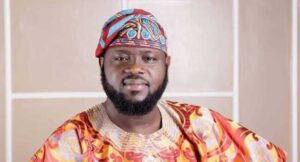 According to state officials, around $270 million stolen from the Employment Security Department was transported offshore before investigators or banks could freeze the cash. According to ESD authorities, almost $380 million has been recovered.
Abidemi's arrest in 2021 happened almost a year to the day after ESD authorities reported the scam, which was the largest in state history, and indicated unemployment benefits would be temporarily suspended. The suspension and the subsequent tightening of reporting standards resulted in enormous delays in benefit payments to tens of thousands of Washingtonians who were laid off in the early weeks of the pandemic.
His arrest provided crucial facts about how hackers could circumvent ESD's security systems by utilizing a simple feature of Google's free Gmail service.
According to investigators, Gmail allows account holders to generate hundreds of other email addresses by simply adding periods to the original address. Because Gmail doesn't recognize periods, all emails sent to such "dot variant" addresses are all sent to the same place.
Investigators also say that Abidemi utilized dot variant addresses to create several identities in the Washington State system that authenticates online users of government services. After that, he applied for benefits with the ESD using stolen personal information from genuine Washington citizens. Any emails sent by ESD on behalf of these claimants were all directed to Rufai's mailbox, which was one of the reasons the fake worked.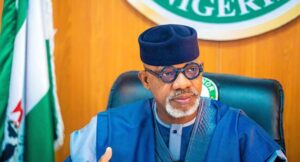 Two years after his crime, his guilty plea shows the difficulties investigators have had in locating individuals in the ESD and most other States' scams.
In the ESD case, few people have been charged thus far. They include Chukwuemeka Onyegbula, a Nigerian I.T. engineer accused of stealing roughly $290,000 in benefits from ESD and other States; Reyes De La Cruz III, a former ESD employee charged with stealing at least $360,000 in unemployment benefits; and Seattle residents Bryan Alan Sparks, 40, and Autumn Gail Luna, 22, accused of stealing at least $500,000 in ESD unemployment benefits and $520,000 in Small Business Administration loans.
This quest for stupendous wealth without wanting to build anything for years before having it is a plague that has eaten so deep into people these days, and one can only wonder if there is genuinely a way back from this rot.
Hopefully, Abidemi's story will serve as a lesson and deterrent to many others who may just be trying to venture into a life of ill-gotten gains and dirty wealth like him. Every day is for the thief, but one day will undoubtedly be for the owner, and you will be made to pay one way or the other. Do not go that route!