Lessons As Former FIFA & UEFA Bosses, Sepp Blatter & Michel Platini Are Cleared Of Corruption Charges By Swiss Court
The former heads of FIFA and UEFA, Sepp Blatter and Michel Platini, have been cleared of corruption charges by a criminal court in the city of Bellinzona, Switzerland, on July 8, 2022.
Sepp, who was head of world football's governing body FIFA for 17 years before being forced out of office in 2015, was cleared of all fraud charges by the Federal Criminal Court, while Platini was also acquitted of the same charges by the court.
The latter has been a former French captain and manager and had also headed the European football governing body, UEFA, for 9 years before the allegations of fraud forced him to step aside in 2015.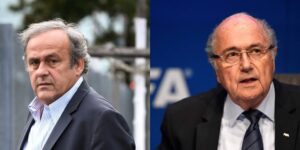 Both men had always denied the allegations against them, following charges by prosecutors that Blatter had illicitly arranged for FIFA to pay Platini £1.7m in 2011.
No clear motives for that alleged payment could be established by the prosecution, who could only insinuate that the payment was for Platini to influence European members to vote for Blatter during the 2011 FIFA presidency elections.
Recall that Blatter was campaigning for re-election against Mohamed bin Hammam of Qatar, and reports allege that he discretely met with Platini to make arrangements with him in 2010.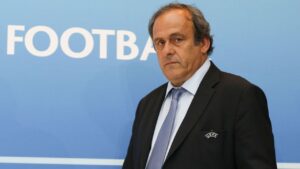 Following a massive bribery, fraud, and money-laundering investigation launched at FIFA by the US Department of Justice in 2015, both men were indicted and were initially banned from all football activities for 8 years in 2015.
Their sentences were subsequently reduced, but to date, Platini still holds that this scandal was created deliberately to block his ambition for the FIFA presidency in 2015.
A visibly emotional Platini who spoke after the verdict was passed said: "I want to express my happiness for all my loved ones that justice has finally been done after seven years of lies and manipulation.
My fight is a fight against injustice. I won the first game. In this case, there are culprits who did not appear during this trial. Let them count on me. We will meet again. Because I will not give up, and I will go all the way in my quest for truth.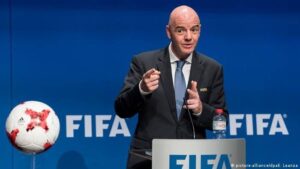 Believe me, going from being a legend of world soccer to a devil is very difficult, especially when it comes to you in a totally unfair way."
Gianni Infantino, Platini's former general secretary at UEFA, declared for the FIFA presidency after Platini's troubles and was elected president in 2016. He holds the position to date.
One major lesson from these men's ordeal is that no matter how high-placed and well-executed any conspiracy against you may be, one day, the truth shall surely prevail, and you will be vindicated!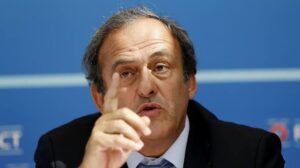 Spending 7 forced years away from something you love because you were erroneously branded a thief isn't an easy thing to pass through at all, though, but at least these men can now celebrate having their honor and dignity restored with this verdict.
Whatever you're involved in today, and no matter the obstacles and trials you face, ensure that you always remain faithful and loyal and never soil your integrity for anything. It may take a while, but one day, God will surely vindicate you, and you will smile again.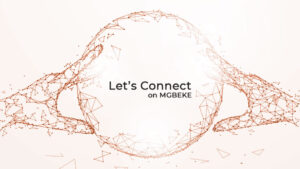 For your news, real stories, Let's Connect, and adverts, click on the link below:
https://mgbeke.media/advertise-with-us/
Do you want to support our charity work? Click on the link below:
For your Natural Skincare Products & Supplements, click on the link below:
For any other information or breaking news, please contact us at: info@mgbeke.media, contact@mgbeke.com, or send us text messages @ +1 413-777-7990