Lessons As Eintracht Frankfurt Exceed Scottish Ranges To Seal Their 2021/2022 UEFA Europa League Title Win
The German club, Eintracht Frankfurt, broke Scottish hearts on May 18, 2022, as they defeated Rangers FC of Scotland 5-4 on penalties to claim the 2021/2022 UEFA Europa League crown at the Estadio Ramon Sanchez Pizjuan in Sevilla, Spain.
The last time Frankfurt had a taste of European club football glory was way back in the 1979/1980 UEFA Cup, but this current team went one better by going all the way to winning the competition this year without tasting defeat once!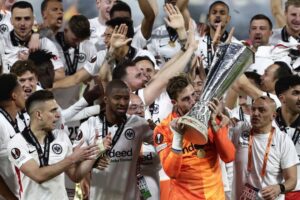 A very remarkable feat, we must mention, especially judging by the number of matches that each team has to play in this European second-tier competition. Frankfurt is undoubtedly a worthy champion, and their victory via a penalty shootout cannot diminish their amazing accomplishment this year.
The night ended in sad disappointment for Nigerian international Joe Aribo, who was very instrumental for Rangers before he was eventually withdrawn in the 101st minute of the match. Joe had netted the game's first goal for Rangers in the 57th minute with a superb finish after weaving skillfully into the box and picking his spot in the Frankfurt goal with deadly precision.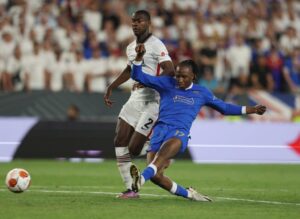 He was instrumental at his goal-mouth, too, barely 3 minutes later, as he showed great determination and grit to block out Jesper Lindstrøm's rasping shot on the goal-line to preserve his team's slim lead.
Unfortunately, though, the lead lasted only nine more minutes after that, as Frankfurt's danger man Rafael Borré capitalized on a slip in Rangers' defense to slam home a sweet cross by teammate Filip Kostić. 1-1, the scoreline became in the 69th minute, and it stayed that way till the end of proceedings in the 120th minute.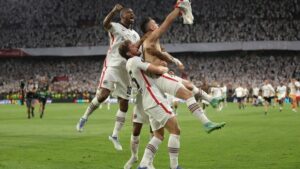 The match was not lacking goal-mouth action and plenty of excitement, even though the searing heat in Sevilla meant that the pace at which both teams could go at each other was significantly reduced. Notwithstanding, here are a few lessons learned and highlights from the encounter tonight below:
(1) Keep your eyes on the prize always and never waver!
Rangers reportedly came with a record crowd of over 100,00 people in and around the Sanchez Pizjuan, and their voices were mightily loud all through the game.
This did not deter or even seem to bother their German opponents one bit, though, as they went about their game with the same efficiency and relentless resolve that their country's football teams have become renowned for worldwide.
If you would become successful in life and overcome any battles you're up against, you must develop the ability to block out the noise around you and focus on your destination. Keep your eyes on the prize always, and you will achieve your goal, no matter the size of the opposition you face!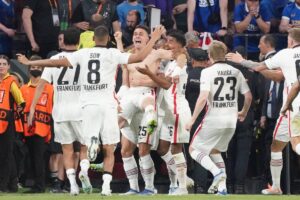 (2) Your story can change in the blink of an eye if only you refuse to quit!
Just about 10 years ago, Rthe angers of Scotland were wallowing in the 4th Division of their country's league and were even facing some tough times there too.
Look at that same team today, playing against some of Europe's top and best teams and going all the way to the competition's final match. If you had told anyone in Glasgow that this would happen 10 years ago, they'd have asked you to kindly check the label well again before you smoke whatever it is you're high on.
Your story can change, too, even in the blink of an eye, if you refuse to quit! Do not accept today's circumstances and situations as your reality, but keep your eyes on your desired destination. Indeed, it is only a matter of time before you get there, but only if you do not give up the fight along the way.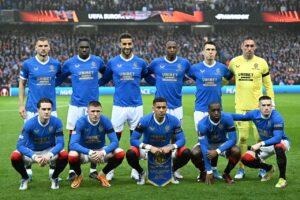 Rangers' turnaround story would have been the stuff of fairytales had they won on the night, but it was not to be this time around. Next time, we wish them much better luck and congratulate the worthy winners, Eintracht Frankfurt, for their conquest.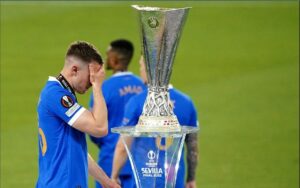 Frankfurt has now secured automatic qualification for the group stages of next season's UEFA Champions League and as one of the top-seeded teams. This means that they will get to avoid playing all the teams that are crowned champions in their respective countries during the group stage.
By: Dr. Sandra C. Duru