Lessons As AGN President Confirms Nollywood Actor Moses Armstrong's Arrest For Alleged Rape Of 16-Year-Old Relative
Emeka Rollas, the National President of the Actors Guild of Nigeria, has confirmed the arrest of Nollywood actor Moses Armstrong, who is accused of allegedly raping a 16-year-old relative who was kept under his care.
Moses was arrested by the Akwa Ibom State Police Command recently, and Emeka has disclosed that the case is being personally handled by the 1st Lady of Akwa Ibom State, Martha Udom Emmanuel, through her Family Empowerment and Youth Re-Orientation Path Initiative, and it is a severe case.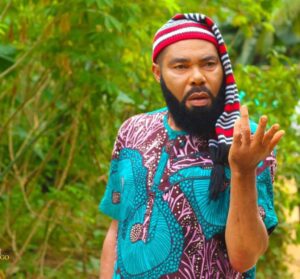 According to the AGN President: "To get involved with a child as young as 16yrs is not something I and the association I represent would stand for, and this is a very sad development involving a member of ours, but I wouldn't want to comment any further on this case."
Sources have reportedly confirmed that the underaged girl is a family relative of the Nollywood actor, who was put under his care.
Recall that Moses lost his wife, Rita Armstrong, due to spinal cord injuries the actress sustained in an accident in February 2018. He was recently appointed as a Special Adviser on Agriculture to the Akwa Ibom State Governor Udom Emmanuel.
This can never be an excuse for him to take advantage of a minor placed in his care, though, and defile her the way he is alleged to have done.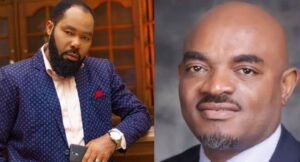 With the reported wealth and resources at his disposal, Moses could have easily chosen another bride to satisfy his sexual appetite if he knew he couldn't stay without a mate. Instead, he didn't do the honorable thing, and now his life and well-built career may be heading down the drain because of his untamed sexual hunger.
This is a lesson for both men and women today, and we hope we all take a cue from this and choose to act right always.
Do you want to support our charity work? Click on the link below: 
For your news, real stories, Let's Connect, and adverts, click on the link below: