Keypoints As Israel Adesanya Defeats Jared Cannonier To Retain UFC Middleweight Crown – Breaks Drake's Curse
Nigerian-born fighter Israel "The Stylebender" Adesanya defeated his challenger Jared Cannonier to retain his crown and remain the undisputed UFC Middleweight category champion in the early hours of July 3, 2022.
Israel got the better of Jared by the judges' unanimous decision, who scored the fight 49-46, 49-46, 50-45, in favor of the Nigerian-born fighter.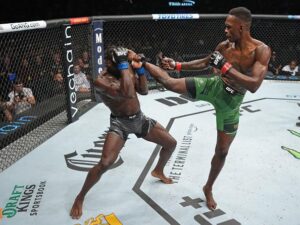 Jared had earned the right to challenge Israel for his unified titles after his second-round knockout victory over Derek Brunson in February 2022. It was not to be his day against Israel, though, as the highly skilled champion had the fight under control all through.
The fight held at UFC 276 at T-Mobile Arena in Las Vegas, Nevada, USA, had a couple of major talking points, and here are a few of them below: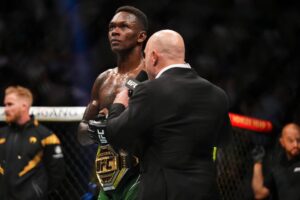 (1) Israel lived up to his billing and reputation as one of the most entertaining athletes in the UFC with his entrance into the arena for the fight.
He entered carrying an urn with Jared's name on it, in a fantastic recreation of one of WWF's greatest wrestlers, The Undertaker's fight entrance style.
His entrance theatrics entering to The Undertaker's theme song – "Rest In Peace" – was witnessed by WWE royalty, Vince and Stephanie McMahon, and Triple H sitting in the front row for their first UFC fight night attendance.
We would not be surprised to see him feature in the WWE at some time soon after his impressive show.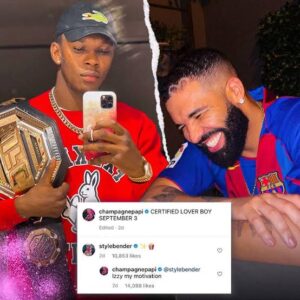 (2) Israel is now only one fight away from equalling the long-standing win record of Anderson Silva, who won 13 straight fights in the Middleweight category.
The victory over Jared moves Israel to 12 straight victories, and it is also his 6th title defense win since becoming the unified UFC Middleweight Champion.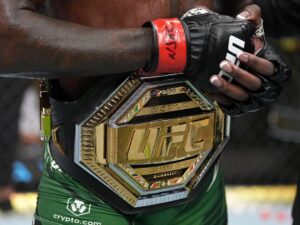 (3) Famous and multiple award-winning American rapper and producer Drake's long-standing betting curse was also broken by Israel. His victory saw the rapper win a bet on a major sporting event for the first time!
Drake reportedly bet $1 Million on Israel to win, and the duo had a virtual dinner meeting a few days before the fight. Congratulations to him!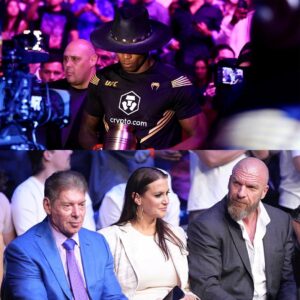 (4) Israel showed that he is a complete businessman and focused athlete, as he stuck to his game plan and wore out his opponent in each round throughout the fight.
Many have complained of late that his fights have started to get boring, but the reigning champion taught every one of us an essential lesson with his response in the ring.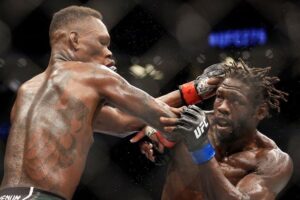 He did not alter his fight pattern or strategy and did not go blindly into the fight seeking to knock his opponent out. If he had followed the noise and critic's advice and it cost him the right and titles, they would still be the first ones to crucify and mock him for the loss.
Never forget who you are and how you are led to pursue your vision to please anybody. Do not let people mislead you because they will be the first to mock you!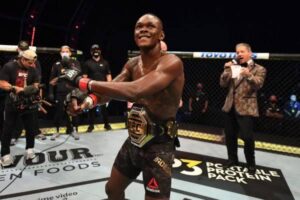 Do you want to support our charity work? Click on the link below: 
For your news, real stories, Let's Connect, and adverts, click on the link below:
https://mgbeke.media/advertise-with-us/
For your Natural Skincare Products & Supplements, click on the link below:
For any other information or breaking news, please contact us at: info@mgbeke.media, contact@mgbeke.com, or send us text messages @ +1 413-777-7990