Key Questions Arise As Prophetess Rose Kelvin Accuses Late Osinachi Nwachukwu's Sister Of Preventing Her From Helping The Singer's Children
Reactions have continued to trail to popular minister and General Overseer of Shekhinah Glory Ministries Worldwide, Prophetess Rose Kelvin's recent disclosure that the late Nigerian gospel singer Osinachi Nwachukwu's sister, Amarachi Eze, is the reason why she hasn't been able to give scholarships to the late singer's children.
According to a Facebook post reportedly shared by the Prophetess, she declared that she didn't get the opportunity to meet with Osinachi in her lifetime. Still, she saw all that the singer did for her family on social media, and this has inspired her to take care of the singer's children.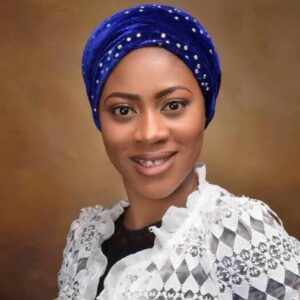 In her post, the popular minister stated that she did not know any of Osinachi's relatives or how to get in touch with them, but her resolve to keep her promise remained firm.
She said that she subsequently detailed one of her assistants to get in touch with the late singer's family and ask them to come to her church with the children so that she could give them the scholarship funds in cash. She also revealed that she is willing to cover the children's educational bills from primary to tertiary level.
But, according to Prophetess Rose, her assistant claims that Amarachi Eze has been unwilling to come with the children, as she keeps making excuses and refusing to come to the church.
The assistant also alleges that Amarachi told him that they should come over to meet with the late singer's family and children in Enugu State, Nigeria, and give them what they intend to provide them with – an option he claims to have immediately refused due to the insecurity situation in the Southeast of Nigeria.
In her reaction, Prophetess Rose reportedly says that it is unfortunate that Amarachi has refused to come to the church to meet with her and that she has tried her best to keep her promise.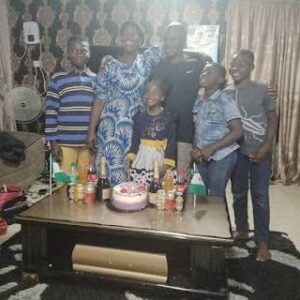 Several reactions have continued to trail her post and assertions online, and a very logical question that everyone is asking aligns well with our thoughts here as well – why must the family come to the church before she can donate to them?
If this was truly inspired in her to give, then, as a minister of God, shouldn't it be done discreetly as the Bible commands us to do when we give?
It is not a must for the late singer's children to become a public spectacle in the church before they can get the type of help or assistance from anyone, and it is quite disheartening that they're still being pulled through such troubles.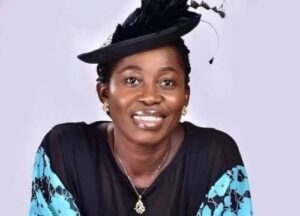 With the way their mother's murder and father's subsequent arrest and detention became such a public spectacle, one would assume that anyone that intends to get involved in their lives should be pretty discreet about it and show some respect to the poor children knowing fully well that they are still mourning the death of their mother who hasn't even been buried.
For your news, real stories, Let's Connect, and adverts, click on the link below: