Key Questions Arise About Washington's Motives On Brittney Griner And Paul Whelan's Exchange Deal, After It Distanced Itself From Bill Richardson's Meetings In Russia
A Spokesperson for the U.S. State Department, Ned Price, has disclosed that the United States has nothing to do with the visit of the former U.S. Ambassador to the United Nations, Bill Richardson, to Russia, where American female basketball superstar Brittney Griner and former U.S. Marine Paul Whelan are both incarcerated.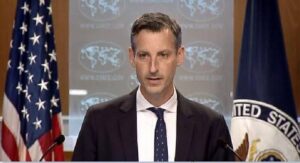 Speaking to journalists on September 14, 2022, Ned indicated that any effort by anyone else to help see to the release of Americans imprisoned abroad should be fully coordinated with the State Department because such attempts run the risk of complicating matters.
"In this case, we believe that any efforts that fall outside of that officially designated channel have the potential to complicate what is already an extraordinarily complicated challenge that we face," Ned disclosed.
Richardson is not new to hostage and prisoner release negotiations, as he had privately worked to bring detained Americans abroad home before. According to an inside source, the former Ambassador held meetings in Russia this week.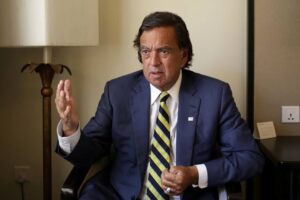 Ned also revealed that Washington has been in touch with the Richardson Center, which specializes in negotiating the releases of prisoners and hostages. However, he said that Richardson's travel was not coordinated with the U.S. embassy in Moscow.
Recall that Richardson, who is also a former governor of New Mexico, has negotiated the release of several high-profile prisoners, including that of American Danny Fenster, from a Myanmar prison in 2021.
According to another source, the former Ambassador has declined to provide details on how his meetings went or who he met with. A spokesperson for Richardson also declined to comment, and the Richardson Center said it could not comment, too.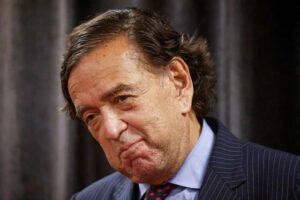 Also, speaking to reporters on September 14, 2022, the Kremlin's Spokesman Dmitry Peskov said: "There were no meetings at the Kremlin. I have nothing to tell you on this subject."
The Russian foreign ministry had disclosed that it was "engaged in quiet diplomacy" with the United States about a potential prisoner swap that could include Griner and Whelan in August 2022. However, there have been a few public developments over the case in the last couple of weeks.
Recall that Brittney was arrested at Moscow's Sheremetyevo airport in February 2022 after vape cartridges containing hashish oil in her luggage. The WNBA star uses the prescribed drugs in the USA to relieve pain from chronic injuries. Sadly for her, Cannabis is illegal for both medicinal and recreational purposes in Russia.
She was subsequently sentenced to nine-and-a-half years in a Russian gulag on drug trafficking charges on August 4, 2022. American President Joe Biden labeled the sentence "unacceptable" and promised to do all in his power to bring her back home.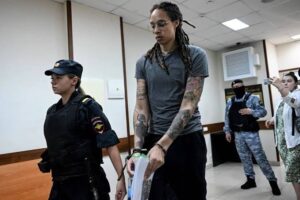 That same August, Washington offered to exchange Russian arms trafficker Viktor Bout for Brittney and Paul, and discussions have been on ever since.
You may also recall that Paul, who holds American, British, Canadian, and Irish passports, was sentenced to 16 years in a Russian prison after being convicted of alleged spying in 2020.
The major question that now comes to our mind is that, haven known that a very valuable resource like Bill Richardson was available, why did Washington not contact him immediately to handle the negotiations?
The Richardson Center reportedly has a remarkable success rate at hostage negotiations and prisoner release deals, especially ones that are as complicated and high-profile as Brittney and Paul's case.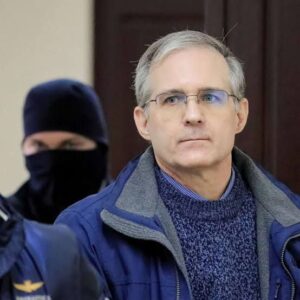 With a portfolio such as Richardson's, one can only but wonder why he had been left out of this till now and if the American government is even considering getting him involved at all.
This also puts a big question mark on the Joe Biden Administration's alleged eagerness and willingness to see these incarcerated Americans free and back home to their loved ones quickly.
It remains unknown whether Washington would eventually hand over the negotiations to Richardson or not. We will, however, keep you informed as things develop on the case.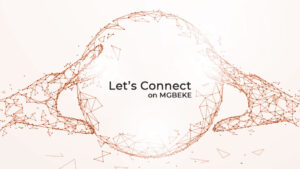 For your news, real stories, Let's Connect, and adverts, click on the link below:
https://mgbeke.media/advertise-with-us/
For your Natural Skincare Products & Supplements, click on the link below:
Do you want to support our charity work? Click on the link below: