Key Questions And Points As Peter Obi Dumps PDP Before Presidential Primaries, And Buhari Fires Godwin Emefiele As CBN Governor
The Nigerian political system and scene have been an alarming joke in recent times as many anomalies and irregularities keep happening with shocking impunity.
The saddest part is that many of these atrocious acts and blatant lack of regard for the Constitution have proceeded from the office and desk of the one person sworn in to protect and defend that same law and the peace of the land!
CBN Governor Godwin Emefiele:
News broke recently about how President Muhammadu Buhari of Nigeria recently woke up and unilaterally decided to fire the governor of the Central Bank of Nigeria, Godwin Emefiele, for allegedly breaching the provisions of the Constitution of the Federal Republic of Nigeria, the CBN Act, and the Code of Conduct for Public Officers by purchasing a nomination form to contest for the office of the president of the republic.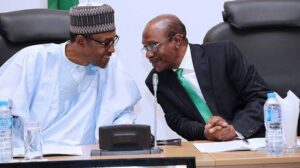 The critical question here now is: Where were Buhari and the APC chieftains back in February 2021 when Emefiele reportedly registered and was confirmed as an official card-carrying member of the All Progressive Congress (APC)?
Why wasn't he fired immediately back then, as he has been in this alleged breach ever since? Why wasn't he also fired after the many allegations of corruption and stealing of public funds against him? I guess that we can now expect the EFCC to also go and break into his house via his ceiling now that he has offended their puppet masters.
There has never been a more twistedly corrupt and shamelessly vindictive administration in this country like this Buhari-led shame show, and it is becoming very sickening even to watch these days!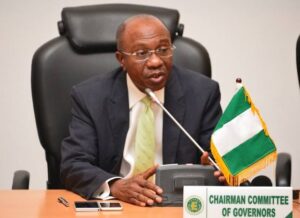 Two wrongs can never make a right, and both Buhari and Emefiele – including their entire APC horde, are strong here! But then again, they're in power, so who will stop or hold them accountable, right?
These men rule, plunder, destroy, loot public coffers, murder, intimidate, and victimize like there is no tomorrow when there shall be a day of reckoning for all we do here on earth! We shall all see their end sooner or later, though, and we know that it can never be well.
Now Former PDP Presidential Aspirant, Peter Obi:
Former Anambra State governor and now former PDP presidential aspirant Peter Obi recently announced that he has resigned from the party and would be taking his ambition to rule Nigeria to another platform.
This shocking development came just a few days before the PDP presidential primary elections. Still, one could also safely assume that Peter must have seen that he was on a severe wild goose chase if he stuck with the party, hence his decision to leave.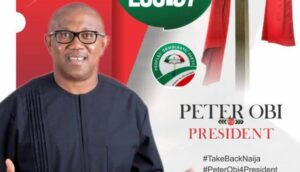 His move has also opened a can of worms in the polity with widespread rumors of delegates defrauding aspirants and many other sickening stories beginning to surface, and we cannot help but ask these few questions:
(1) Were these so-called "defrauded aspirants" seeking to buy votes from these delegates before, or how did the issue of fraud come into play here? If there was not an existing agreement to pay these delegates so that they would vote for them, why are any of the aspirants now allegedly crying foul and screaming "fraud"?!
(2) How in God's holy name can we expect this country ever to be good when the so-called candidates we go to the polls to vote into office had to bribe, lobby, and buy their candidacy from their evil parties with millions of American Dollars?
What else can any sane person expect such a person to do if he eventually makes it into that sought office? Of course, they will "recoup" their "investments" and loot the treasury dry for profits from their "business venture" as well!
From all indications in all these recent developments, we are not ready for good or accountable governance in this Nigeria at all!
Peter Obi allegedly jumped ship from the PDP after he reportedly saw that there was no way these corrupt cabals would ever willingly allow a man of vision and good plans for this country to have a shot at that presidential seat again.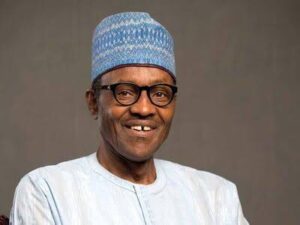 While the PDP's drama is ongoing, even the APC are not left out, as Buhari allegedly "suspended" screening of presidential aspirants "till further notice" when their presidential primaries are supposedly supposed to hold this Sunday, May 29, 2022.
If the way they also orchestrated the barbaric and animalistic seizure of Senator Rochas Okorocha, an APC chieftain, and presidential aspirant, from his Abuja home on the day their aspirants' screening started is anything to go by, then we can boldly tell you that, sadly, Nigeria has not found her savior or redeemer yet! But if the people of Nigeria can put religion, politics, and tribe aside for the first time and vote massively for Peter Obi, then you will agree with me that we have done the first part to liberate Nigeria .