Key Question Arises As Another 6 Persons Are Killed By Gunmen In Ondo Town
Just 72 hours after the bloody attack and massacre of innocent worshippers at the St. Francis Catholic Church in Owo, Ondo State, Nigeria, a group of gunmen killed another six people in the State on June 8, 2022.
According to reports, the group of unknown gunmen carried out the dastardly attack on motorcycles and also robbed some residents in the Sabo area of Ondo Town in Ondo State, Nigeria, before fleeing the scene.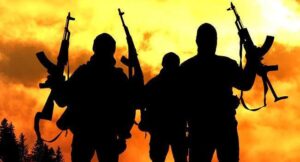 Responding to the incident, the Ondo State Police Public Relations Officer, Mrs Funmilayo Odunlami, revealed that the criminals were not bandits as earlier suspected, and that it was a case of armed robbery. She added that the police were on their trail already and they will be brought to book soon.
Recall that the Lagos State government recently launched a clamp down on commercial motorbikes (Okadas) in the State because it has been used in numerous crimes across the region.
The question now is, should every State put a check or some form of time and user restrictions on motorcycles? Or should the government step up their game when it comes to securing lives and properties by having more personnel and security cameras everywhere like it is in developed countries?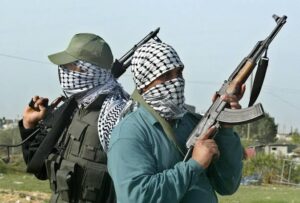 We believe that if only the police who needlessly mount road blocks along our roads were actually conducting legal searches instead of harassing and extorting innocent citizens, many of these armed criminals may actually be found and apprehended before they get to fulfill their evil missions. May God help us in this nation!