Key Question And Lessons As P-Square's Paul Okoye's Wife, Anita, Files For Divorce On Grounds Of Irresponsibility And Infidelity
Wife of famous Nigerian music superstar Paul Okoye of the now-defunct P-Square fame, Anita Okoye, has reportedly initiated divorce proceedings at an Abuja High Court, Nigeria, in another bid to end their marriage.
The celebrity couple had allegedly dated each other for 10 years before eventually tying the knot in 2014, but Anita has been trying to dissolve their marriage for about one year now.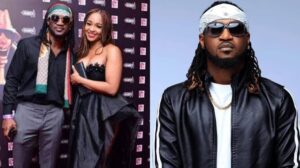 In August 2021, she had initially filed a motion in court for divorce, citing "irreconcilable differences" as her reason. She later softened her stand and withdrew the case back then, but it looks like the inevitable end has finally come.
According to reports, Anita is now citing infidelity, gross negligence, and other grievances as her reasons for demanding the divorce this time around.
She has allegedly presented hard evidence of Paul's philandering in court and also disclosed that he has been having an affair with one of their housekeepers named Florence. She also alleges that Paul threw her and her sister out of their matrimonial home when she confronted him about the affair in June 2020.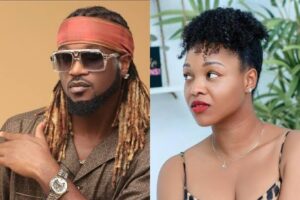 Anita has also reportedly claimed that Paul has "barely played any disciplinary role" in the lives of their three children and that he is not "particularly interested in their upbringing" either.
The embittered wife also accuses Paul of reneging on a business agreement they had on a project she funded with about N10 Million. All these revelations cannot but throw up a question in our minds and a few lessons for everyone as well.
(1) Would Anita say that she did not notice any traits of all these characters Paul is now being accused of manifesting in their marriage while they were "dating" for 10 years?
We choose to strongly differ and bet that, of course, she must have clearly seen many traits and signs. However, like many other people, too, she probably allowed her sentiments, emotions, love, and other factors to becloud her fair judgment, and now she's paying the bitter price for it!
Don't ever let yourself be carried away by emotions whenever you're in a relationship with someone, and God starts to reveal some or several fundamental flaws to you about them.
Those "little foxes" you refuse to deal with today will surely ruin your vine tomorrow, and, sadly, it would be too late for any remedy by then.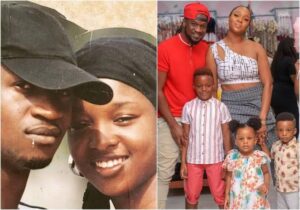 (2) Why would you "date" someone for 10 years?!
How do you, as a supposedly self-respecting woman, date a man for 10 years in which he was certainly getting all the "benefits" he should have paid your dowry to be entitled to, and then later start wondering why he doesn't value you in the marriage if you guys eventually make it that far?
Please, we beg you, ladies, you have to be so much better than this because you certainly deserve better!
What's even sadder about their case is that it wasn't as though Paul was a struggling young man who didn't have any resources or what-not to take care of a family, yet he strung her along for 10 good years before "settling" for her eventually. Oh, come on!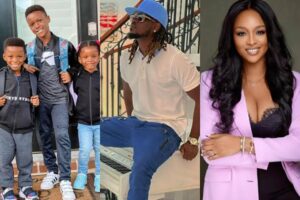 This is an anomaly, and it is one we hope that everyone reading this today will learn from. Don't ever cheapen yourself by staying with someone who cannot be responsible and do the right things at the right time with you!
May God help all our young adults listen and learn indeed…Amen!
Do you want to support our charity work? Click on the link below: 
For your news, real stories, Let's Connect, and adverts, click on the link below:
https://mgbeke.media/advertise-with-us/
For your Natural Skincare Products & Supplements, click on the link below:
For any other information or breaking news, please contact us at: info@mgbeke.media, contact@mgbeke.com, or send us text messages @ +1 413-777-7990