Key Points To Ponder As Alleged IPOB "Terrorist" Leader, Mazi Nnamdi Kanu Sues For Peace During Gov. Soludo's Visit
When the Executive Governor of Anambra State, Governor Charles Chukwuma Soludo CFR, paid a visit to the embattled leader of the Indigenous People of Biafra (IPOB), Mazi Nnamdi Kanu, on May 14, 2022, a few vital questions popped up in our minds about his current detention.
Recall that Mazi Kanu was arrested and charged with alleged terrorism and a treasonable felony in 2021. He has since been unlawfully detained in a Department of State Security Services facility in Abuja, Nigeria.
Gov. Soludo took to his official social media accounts to share some details about his visit to Mazi Kanu, as he reportedly sought a permanent solution to the continued fighting and lack of peace in Anambra State and the South-East.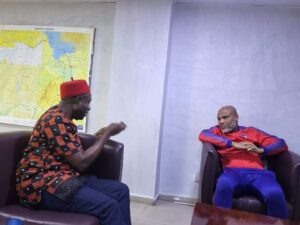 Describing their meeting, the governor said: "I visited Mazi Nnamdi Kanu yesterday, (Friday, 13th May 2022) to felicitate with him and also as part of the wider consultations with critical stakeholders in search of lasting peace and security in the South East.
He was in very high spirits, and we had a quality and frank discussion in a very convivial atmosphere.
He expressed sadness over what he described as 'sacrilegious killings' of innocent persons, kidnappings, and all forms of criminalities, including the brutal enforcement of the senseless ', sit at home' perpetuated by sundry groups claiming to be acting for or on behalf of IPOB.
He assured me that if the opportunity arises, he will be glad to broadcast to his followers to maintain the peace personally.
Together, we shall restore peace, security, and prosperity in Anambra and the Southeast. It is well indeed!"
After reading through the details of their conversation, as revealed by Gov. Soludo, one cannot but ask these few questions below:
(1) How is a man like Mazi Kanu branded a "Terrorist," and incarcerated but the real terrorists are only tagged "unknown gunmen" or "armed bandits" and are richly rewarded in Northern Nigeria by this same government?
This is not a new topic, but we will not stop emphasizing its blatant ridiculousness and how much of a fool this administration thinks it has played many Nigerians!
We all know who the real terrorists are, and this government is very complicit in the insecurity problems that have ravaged Nigeria since they came into power almost 7 years ago.
Why do we say this? Well, have we not seen how the real terrorists have attacked, destroyed, kidnapped, and ruined many lives in Kaduna and Abuja recently just so that they can arm-twist this enabling administration into releasing their arrested leaders?
How many times and places have these so-called "IPOB terrorists" attacked and bombed, and how many hostages have they taken to demand the release of Mazi Kanu? None!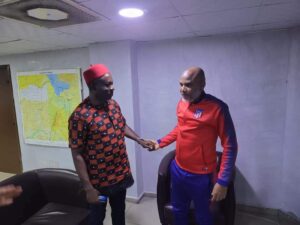 (2) What type of terrorist leader expresses dismay at mayhem and killings and seeks ways to address his followers to "maintain the peace"?
This is only possible if he has either gone soft in detention or somehow found Jesus in there…or if he was never even a terrorist in the first place! Of course, we all know that Prince Nnamdi Kanu is a freedom fighter and not a terrorist.
Now, the million-dollar question is: What exactly is this administration's problem with Mazi Kanu, and when will this detestable witch-hunt ever end?
With this latest development, one would have thought that the intelligent thing for this clueless government to do would be to look into the possibilities of him making that address to his people. If there is a one percent chance that this might bring peace to that region, a government that genuinely cares about the people would look into it and implement it. The best thing for the Nigerian government is to RELEASE Mazi Kanu unconditionally and pay him damages.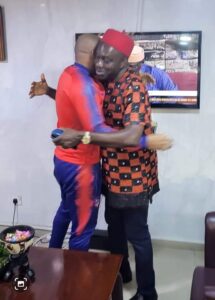 We know better than to expect such a thing from these by now, though. They would rather bargain with and reward real terrorists than dialogue and resolve issues even with ASUU so that students can get back to their education across the country.
To borrow the concluding words of the honorable Anambra State administrator, Governor Soludo – It is well with Nigeria, indeed!
By: Dr. Sandra C. Duru