Key Lessons To Learn From Confession Of Alleged Murderer Of Zenith Bank Staff, Mabel Okafor-Mang.
Some shocking and heart-wrenching revelations were made at a Lagos State High Court session earlier this week during the trial of one Abdullateef Tanko for the gruesome murder of his employer, a Zenith Bank staff, Mabel Okafor-Mang.
You may recall that Mabel's body was discovered in her living room on August 17, 2016, at her Victoria Garden City (VGC) apartment in Ikota, Ajah Lekki area of Lagos State, Nigeria.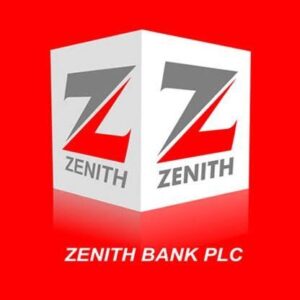 A certain Jude Edeh, an associate pastor at the Redeemed Evangelical Mission, Lagos, had raised the alarm over her unusual absence and led a search party to her residence. The deceased was a very active member of the church till her demise, and her inexplicable absence from church services had alerted Jude and others to the possibility that something may have happened to her.
What they saw that fateful day as they peered in through her living room window, however, was not a sight anyone would have ever wished or even prepared for. While testifying in court during the trial this week, Jude recounted the painful details of how he had noticed her unusual absence and the subsequent events that eventually led to the discovery of her body.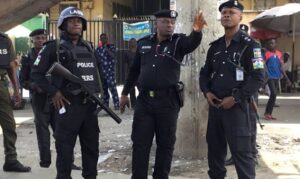 Jude disclosed that after driving to the deceased's house at VGC with her staff and security team members at her estate, they could gain access to her compound after one of her tenants opened the gate for them.
"The supervisor went round the compound, opened the window, and shouted: 'The worst has happened, the woman is lying dead in her sitting room.' He then reported the incident to the estate police while I informed our senior pastor in the church. The deceased's elder brother, Dr. Nduka Okafor-Mang, also called, and I told him to come that we were at the house with other church members," Jude revealed.
He further explained how they gained access into the apartment by breaking through the kitchen door, only for them to discover that the front door had been left unlocked. He immediately observed that the deceased had stab wounds on her stomach but couldn't ascertain how many injuries she had.
Upon his eventual capture and arrest by officers of the Nigeria Police Force in his village called Bali in Taraba State, Nigeria, Abdullateef confessed to the murder and gave this chilling statement: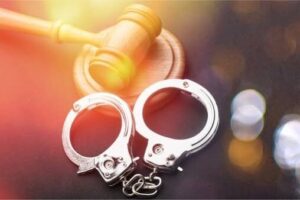 "I can say that as this thing [killing) happened, it was the devil that got into me because I never believed that I could kill a human being. On the day it happened, my boss returned home at almost 8.30 p.m. She went to her room and later called me.
She had earlier broken some branches of overgrown flowers within the premises. She asked me whether I did not allow DISCO officials to enter her compound when they had no means of identification, and I replied to her that I did not. She then asked me to go and trim the flower branches.
When she called me, I had a knife in my hand to cut onions and pepper to prepare my dinner, and as she opened her door and gave the instruction, I just felt a spirit pass through my body. The next thing was that I stabbed her and found her on the floor. I stabbed her two times, but I don't really know I did it. As she fell, she looked at me and called my name repeatedly: 'Abdul, Abdul." I said, 'sorry Ma.' I lifted her legs and straightened them on the floor by the three-sitter in the sitting room. I noticed the blood stained her dress and the knife I used.
I pitied her as she called my name, so I went to put on the air conditioner so that it would blow directly at her body. I left for her room, which I ransacked to pick up some trinkets and clothes. I went back to the living room to pick up her phones and N10,000 from her purse.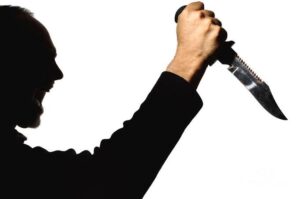 One of the security men close by heard her when she screamed in pain after I stabbed her, so he came to knock on the gate to enquire what was wrong. But I dismissed him by telling him not to mind my boss, as she was only scared by the sight of a cockroach."
Abdullateef had only worked with Mabel for two weeks before killing her in cold blood. These shocking testimonies and revelations cannot but evoke some deep thoughts in us, and here is a vital lesson we learned from it below.
Be Actively Involved In Your Personal Space: Don't be a loner! While it's not compulsory or even advisable to be everywhere and anywhere, it is also counterproductive to have no one around you or involved with you in any capacity at every point in time.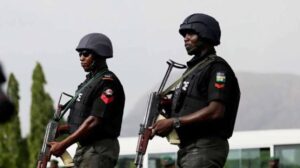 Mabel's body was quickly discovered a few days after her supposed guard had murdered her in cold blood and fled to his hometown because she was an active member of her society. She had people at work, in church, and even in the estate where she lived that quickly took notice of her absence because she was always involved and dear to them.
How are you living in your local community and social circle? Do you greet anyone in your neighborhood as you head back home every day? What is your interaction with the security people in your area and those vendors you buy utilities from daily? Are you dear to them, or one of those everybody scoffs and turns away from as you approach because of your bad attitude? Will anyone be worried and start missing you immediately you fail to show up at work, church, your neighborhood, or should I keep quiet too and just mind my business?
There are many things we tend to take for granted in life, yet they are very vital. Sometimes, they could even be the same tools or things God uses to rescue you from some precarious situations that could go fatally wrong.
Abdullateef is currently remanded in prison custody as he awaits the outcome of his trial at the Lagos State High Court. May God deliver us from unknown enemies both without and within. Amen!