Key Lessons As Peter Obi Is "Obi-diently" Received By Afrobeat Icon Femi Kuti & Charly Boy At The New Afrika Shrine, Lagos, Nigeria
Many years ago, when the legendary "Abami Eda" himself, Fela Anikulapo-Kuti, sang his monster hit titled "Water No Get Enemy," many of us could never have imagined how relevant that song could be to the Nigerian political scene generations later.
On August 17, 2022, the Labour Party (LP) of Nigeria's presidential candidate, Peter Obi, paid a courtesy visit to the son of Fela, and an equally legendary Afrobeat musician in his rights, Femi Anikulapo-Kuti at his New Afrika Shrine residence in Ikeja, Lagos State, Nigeria, it became pretty obvious that, indeed, water has no enemies!
In case you haven't been aware of recent trends regarding Femi Kuti and Peter Obi, here is why we say that water truly has no enemies and a few key lessons we learned from this visit, too.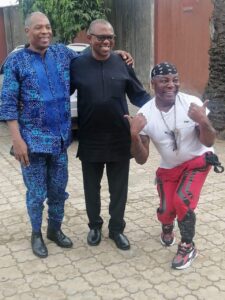 (1) Wisdom is indeed profitable to direct, as shown again by Peter Obi.
A few days ago, Femi Kuti had reportedly posted a video on his Instagram page to allegedly rubbish the "Obi-dient movement" and stated that he could never become part of it.
One stroke of wise genius from Peter and his team, and one visit later, the tune coming from the legendary Femi's saxophone has changed to an Obi-diently sonorous one!
When you apply wisdom in dealing with seemingly insurmountable odds against you, it will be surprising to discover that those things were never so impossible to overcome before, after all.
According to reports and images from the visit, Peter also went to see Femi and another of Nigeria's legendary entertainers, Charles Chukwuemeka Oputa, popularly known as Charly Boy.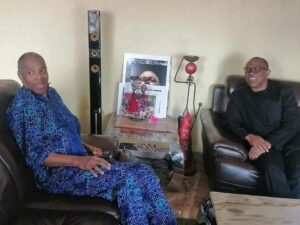 (2) Love can make even the most stony-hearted unbeliever and Obi-diently Yusful believer and follower of your dream and vision if you deploy it instead of aggression and hate!
If Peter had chosen to respond negatively, as some other people would have, he would have lost out on the opportunity to gain another credible ally in great entertainment industry influencers like Femi Kuti and the "Area Father" Charly Boy.
Let love lead in all you do, and you will see mountains crumble and doors open before you that you never imagined could ever open before!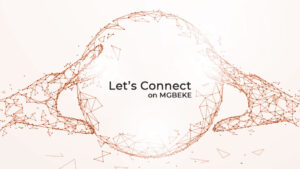 Do you want to support our charity work? Click on the link below:
For your news, real stories, Let's Connect, and adverts, click on the link below:
https://mgbeke.media/advertise-with-us/
For your Natural Skincare Products & Supplements, click on the link below: