Key Lesson Learned As 5-Star Manchester City And De Bruyne Too Hot "Four" Wolves To Bite!
Manchester City was their brutal self again tonight as they tore Wolverhampton Wanderers FC to shreds in their Premier League encounter at The Molineux Stadium today, May 11, 2022.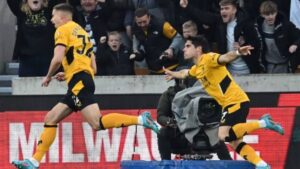 Four goals from Belgian powerhouse Kevin De Bruyne and a last one from Raheem Sterling completed a fantastic outing for The Cityzens. They are now back to leading rivals Liverpool by 3 points and a more significant goal difference.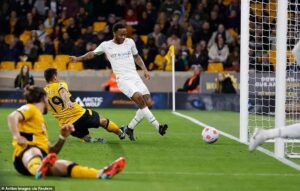 A devastating performance from the super in-form Belgian saw him bag a hat trick in just 25 minutes in the first half, oh, and on his supposedly weaker left foot too! Such was the mood of Pep Guardiola's men on the night. They made it clear it was business as usual for them from the first blast of the whistle and showed everyone that they came to shred the wolves for dinner!
Seven minutes was all it took for De Bruyne to get the party started for City, but when Leander Dendoncker equalized for Wolves in the 11th minute, one could have been fooled to think that maybe an upset was in the making.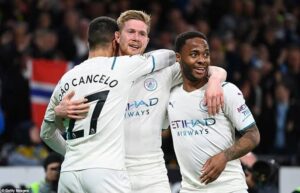 Such thoughts were swiftly and brutally dispelled by Guardiola's Belgian talisman, though, as his hat trick was completed by the 24th minute. It was all City from there on, as they proved too much for these Wolves to bite.
Here is a major key point we picked from the game below:
Diligence Will Always Pay Off!
Many people like to tease Manchester City manager Pep Guardiola over the enormous amount of money he has spent to put this City squad together and how he keeps splurging every transfer window.
As much as they may not want to admit it, though, no one can take away or deny the fact that Pep is a damn good coach and a fanatic when it comes to hard work and diligence on the pitch too!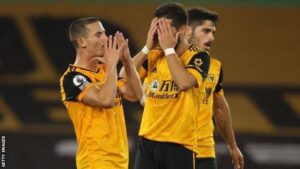 This is the primary reason he keeps winning trophies and dominating football games, no matter who the opponents are.
Pep adopted a unique style of playing without an out-and-out striker back in his FC Barcelona days, and now he has perfected it to devastating effects. Case in point, De Bruyne with four goals against a supremely stubborn Wolves, and he's only a midfielder.
You get the picture now, don't you? Diligence will always pay off if you stay on course and do not relent!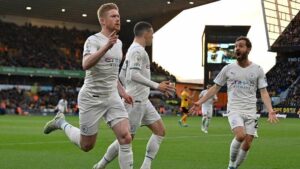 This will be The Cityzens' 4th Premier League title in the last five seasons if they see this through in the remaining two matches. Huge money spent or not; you have to give this manager some credit too, don't you think?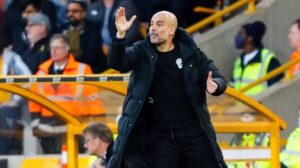 If City wins their next match away at West Ham United and picks up one point in their last game at home to Aston Villa, they will be crowned the 2021/2022 Premier League Champions, as it would then become mathematically impossible to catch them.
We hope that Liverpool will keep giving them a run for their money, though, so that we can all enjoy a thrilling end to another terrific Premier League season.
By: Dr. Sandra C. Duru