Key Lesson As Rochas Okorocha Heads Straight To APC Presidential Screening From EFCC Holding
The former Imo State governor and current Imo-West Senatorial District Senator, Rochas Okorocha, zoomed straight to the venue of the All Progressives Congress (APC) presidential aspirants' screening exercise immediately after being released by the EFCC yesterday night, May 31, 2022.
The APC presidential screening exercise, which was scheduled to hold a week ago, was reportedly postponed by President Muhammadu Buhari. The exercise started on Monday, May 30, 2022, instead, and was scheduled to end on May 31, 2022.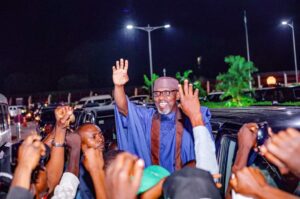 Senator Rochas went to the venue – Transcorp Hilton Hotel, Abuja, Nigeria, immediately after being released, and he reportedly made it there in time for the exercise which had begun the previous day.
Recall that the embattled politician had been granted bail on May 30, 2022, by the Federal High Court in Abuja, to the tune of N500 million with a surety in the same amount.
Speaking after Justice Ekwo delivered the verdict, one of his attorneys, Steve Asimobi, had disclosed: "His Excellency, Rochas Okorocha, would be attending the APC presidential screening later today. The court has granted him bail. Of course, there were two options, either to remand him in Kuje prison or the EFCC custody pending when we meet the bail condition.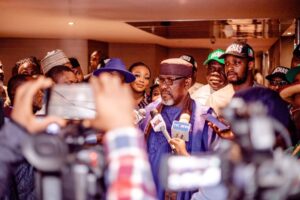 Hence the judge asked the EFCC to keep him in protective custody, and that is a usual administrative procedure. The judge also ordered the EFCC to return his international passport to the court today with immediate effect.
As I speak to you, the sureties required are currently in court with all the requirements, and they're processing it. So, once we're done with these, the judge will order the EFCC to release him. He's only under the protective custody of the EFCC based on the court's directive."
After being comprehensively embarrassed, molested, assaulted, disgraced, and unlawfully apprehended by the EFCC last week in an apparent bid to ensure that he misses this same screening, Senator Rochas eventually made it to the exercise after all.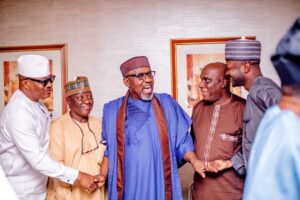 This teaches every one of us a vital lesson that we would do well not ever to ignore: No matter the hell that is raised against you in your journey to your fulfillment in life, whatever God has prepared for you and ordained you to have can NEVER be stolen, subverted, or taken away from you!
It doesn't matter who is fighting against you or how powerful your opponents are; if God be for you, who can be against you?
This does not imply that God is with Senator Rochas or that he is destined to become anything here, though.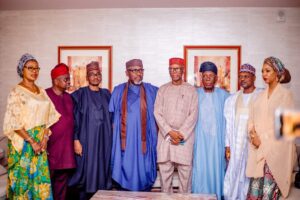 Instead, this is a wake-up call for anyone who cares to see and learn that there is indeed a point of wisdom to note and grab in his case, no matter how or what he may be deemed and regarded.