Keep Your Struggle A Secret Until You Succeed. Be Even More Private After!
There is an evil under the sun, if I may borrow the words of the wise king that I have observed, and it irks me every time I think about it. Not only because this issue is a very terrible thing, but also because of the people that it has tended to affect primarily.
I would always like to use my people back home in Nigeria as an example because, after all, they will always be my people. And, I dare say that I have a much better understanding of their ways than those in my adopted nation.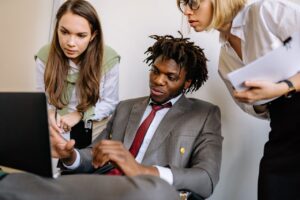 What I want to speak to everyone about today is something that I learned very cruelly while going through a black phase in my journey through life. Believe this or not, some people in this world take delight in seeing people suffer and continually have problems that make them cry.
Oh, yes, there are! And, as shocking as this may sound to some people, I need you also to understand that some of the people around us that we think are shoulders to cry on are actually the last places and people we should ever go to whenever we're facing any challenges.
In recent years, I have mastered the art of keeping my struggles a secret until they blow over and I succeed. And they will blow over, as sure as God is the Almighty One who sits enthroned above all the earth!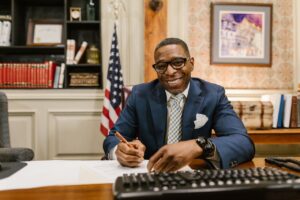 Back in 2016, when I came over to the US to have my last child, and all my politically sponsored and motivated problems started with Edith Modebe as their henchman here, I had a period when I made the mistake of talking to some so-called friends who were back home in Nigeria. After those conversations, the shock I received would never be wiped away from my heart forever.
An erstwhile well-known friend would call and ask about my children and how we were all coping. Thinking it was out of care, I would open up and share some information about how things were with us with them. The next thing is that I would see all I shared with them on gossip blogs and, of course, with a lot of 'salt and pepper' added to garnish it.
I don't know which one hurt the most – the sad betrayal of people I held dear and trusted before or the malicious lies and evil smear campaigns they joined against me. Naturally, I blocked all of them off, so even when God again turned my captivity around and compensated me in multiple folds for all my travails, they've only been left guessing and trying to figure out things about me from afar.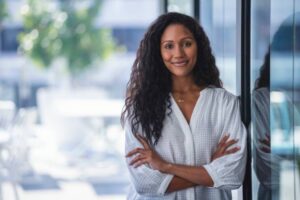 Keep your struggle a secret until you succeed, and be even more private afterward! Nobody dies untimely faster than a person who has no control over the personal information that keeps getting leaked into the public space!
Also, you need to understand that some people are so twisted that they would rather have you crying to them every day so that they can keep giving you stipends even though they have more than enough resources to change your story.
Only look up to God in your troubled time, and cry out to HIM alone. Keep your struggle a secret until you succeed. Be even more private after! Stay blessed always.