"Jurgen Klopp is not my friend. I will beat him on Saturday." – Manchester City Manager, Pep Guardiola.
Manchester City's charismatic manager Pep Guardiola has stoked the flames with his recent comments about his relationship with Liverpool FC's German manager, Jurgen Klopp ahead of their FA Cup Semi-Final match come Saturday, April 16, 2022.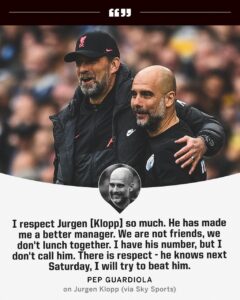 In a recent interview with Sky Sports, Guardiola reportedly said: "I respect Jurgen so much. He has made me a better manager. We are not friends, we don't lunch together. I have his number, but I don't call him. There is respect – he knows next Saturday, I will try to beat him."
The pair clashed in the Premier League in what had been billed as the ultimate season's title decider, but both managers had to settle for a share of the spoils.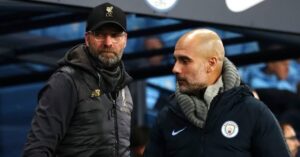 They both now have to wait to know who will eventually be crowned the 2021/2022 Premier League Champion, with both managers hoping the other slips up in any of the remaining matches before the season ends in May 2022.
The Citizens are scheduled to go against The Reds again come Saturday, April 16, 2022, when Liverpool returns to the Etihad for their FA Cup Semi-Final clash, and Pep's comments may have made this match even more feisty than it would have been.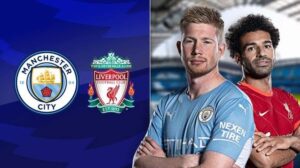 The last time Liverpool won at the Etihad was in a pre-season friendly tournament – the International Champions Cup, in 2018, with their last competitive victory there coming during the UEFA Champions League Quarter-Final clash on April 10, 2018, too.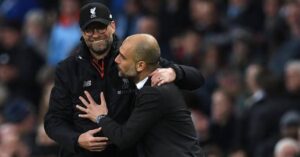 Jurgen will be fired up to change this narrative come Saturday, though, and we're all here for the fun, passion, excitement, and great spectacle of football or promises to deliver.
Who do you think will advance to the next stage of the competition on Saturday? Please share your predictions with us in the comments section.