Joke Of The Day: Social Media Philanthropy And The Art Of Failed Promises
Do you know that failed promise is an art, and some people have perfected it to the point that they do it effortlessly and without any iota of remorse or guilt?
Do you also know that philanthropy is now a social media thing where people only seek to show off in the name of "helping and lifting" others?
Jesus commanded that we should never let the right hand know what the left hand is doing whenever we want to give our alms to the poor and needy. Alas, our so-called philanthropists these days not only tell their left hands what their right hand is doing, but they also ensure to make a public show of it.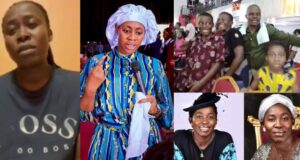 Else, how do you explain the situation where this popular Abuja prophetess declared that she would be giving out scholarships to all four children left behind by the late Nigerian Gospel singer, Osinachi Nwachukwu, but they must all come to her church to come and "collect the money?"
Like, must your congregation and the whole world see and even know that you're helping those poor bereaved children before you do?! Imagine a supposed servant of God going online to declare that you want to help, but the late singer's sister has refused to come to your church with the children, so you won't do what you promised again! What kind of social media, "the world must see me," fake philanthropy is this?!
Oh, and our dear Prophetess Rose Kelvin is also reportedly afraid to travel to do the needful with the bereaved family privately because of "the insecurity in the South-East" presently…what a joke!😂😒
The God she claims to represent would never lay it in her heart to go and take care of something and not cover and protect her FULLY no matter where she has to go to deliver HIS message! If it is this same God Almighty, then what exactly is our dear Prophetess afraid of?🤷‍♂️🤔
Anyway, if it also wasn't for the perfected art of failed promises that the dear Women Affairs Minister Pauline Tallen is all about, why should these children even still need to seek help from these types of social media philanthropists?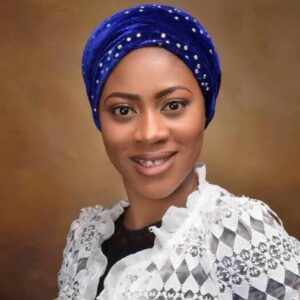 Pauline was all mouth and bragging that she would make sure that these children never lack any good thing, take care of their education, and blah blah blah! It's not even 6 months yet since Osinachi passed on, and her sister already needs to cry out for help because all the promises made are apparently paper tigers that have no claws!
May God deliver us from these types of people o; Amen!🙏🤕
Ana eji uche eme ihe!
Prof. Mgbeke loves you all ❤️
Do you want to support our charity work? Click on the link below: 
For your news, real stories, Let's Connect, and adverts, click on the link below: