Joke Of The Day: Is There An Average Lifespan For Marriages These Days?
Hello, my Mgbekenized family. Happy Children's Day to parents here and to many of their children who follow us, too🤗☺️
I've been observing a trend in a particular Odogwu's life in recent times, though, and it makes me want to ask this bugging question: Is there an average lifespan for marriages among young people these days?🤔
And, what has befallen the concept of integrity, loyalty, and fidelity in marriage in this generation? This is not funny anymore o!🤦‍♂️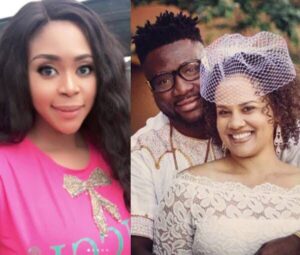 So…gist has it that Nigerian actor, Charles Billions Pius who married Mimi Rashaad, an 'Akata' woman, while being legally married to Mimi Orjiekwe, his Naija wife, had also allegedly gotten former Lagos State Police Command PPRO Ngozi Braide pregnant while planning his wedding to Mimi Orjiekwe back then. Amazing, isn't it? It's like Charly likes Mimis and braides, at least he braided his hair for a long time, and finally impregnated Ngozi Braides. He put two Mimis in a family way.
We've also gathered that Ngozi was threatening Charles and his wife Mimi then with the police, in another show of brazen impunity similar to the one that got her removed as Lagos State PPRO some years ago.
Anyway, we must stop ignoring or encouraging madness like this as a society! How can one man be so randy and out of control that he knocks 3 women up simultaneously, yet he is not even man enough to be open and honest about it? This is not behavior worthy of emulation or praise at all! At least Yul Edochie owned up to his mmicha and nracha ndi asa.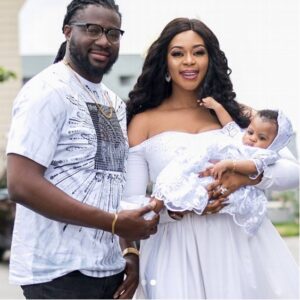 Or is he trying to acquire one billion wives and concubines because his name is Billion? Life doesn't work that way nah!😒
Now, reports also hold that the oyinbo wife has dumped him a few months after she put to bed, making it two wives and one police baby mama in the space of barely 2 years.
Nothing good comes from being sneaky, dishonest, disloyal, and unfaithful, and I hope everyone learns from this man's story today. And, as it's their day, too, please teach your children to be more and do more than this randy ewu (goat) whose member has zero control or discipline!😂😩😒 Aunty police 'baby mama' as your training and intelligence no reach to detect the presence of a randy amu that you enjoyed until he got you pregnant just respect yourself and stop acting like a thug.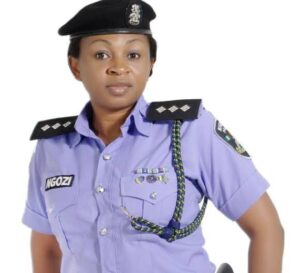 To the Mimis take good care of your beautiful children, forgive the onye araramanra and let him see his babies if he is not a deadbeat father and if he is providing for the innocent children he brought into this world.
Oga Charles Billion, biko zip up diseases and very serious spiritual wahala full out there.
Ana eji uche eme ihe!
Prof. Mgbeke loves you all ❤️
#PROFMGBEKE