Prof. Mgbeke's Sunday Sermon: December 25, 2022
Jesus Is The Reason For The Season – What Do You Be
My beautiful people, how are you all doing today? It's that time of the year again when the bells are jingling, and the angels are singing (supposedly – is there ever a time angels are not singing in heaven?☺️).
It is another Christmas, and I am sure that you are as glad to be alive hale and hearty as my family and I are today. But, as always, God's Word calls us to total repentance and complete obedience to HIM, even today.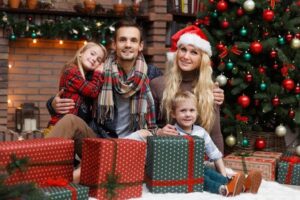 Hence, I would like to ask you this question as we all celebrate today: Yes, Jesus is the reason for the season. However, what do you believe in? Please, come along with me as I unravel this short message in God's Word below.
"For God so loved the world, that he gave his only begotten Son, that whosoever believeth in him should not perish, but have everlasting life." – John ‭3‬:‭16‬. Arguably one of the most famous verses of the Bible, is not the most popular, yet it holds a great mystery – "whosoever believeth in HIM," it says. Who is HE, what is HE, and how do you believe in HIM?
These are pertinent questions that this passage throws up every time I read through it, and the answer is not far or hidden from us at all. Who and what is HE? Let's take a closer look at the first chapter of this book of John together again.
"In the beginning was the Word, and the Word was with God, and the Word was God. The same was at the beginning with God. He made all things; without him was not anything made that was made." – John ‭1‬:‭1‬-‭3‬.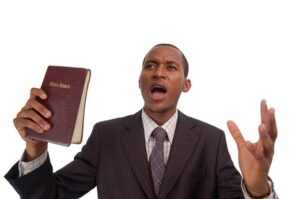 Who is HE? Jesus Christ is the Almighty God, Hallelujah! He is the Word who made all things, and in HIM is the light and life of all creation. That is what HE is! So, what do you believe in as you celebrate today? Is it the fullness of the Godhead that came and dwelt in the flesh amongst us, or that folklore idol of German origin called "Santa Claus" that was imported into this seasonal celebrations to "spice things up?"
"And the Word was made flesh, and dwelt among us, (and we beheld his glory, the glory as of the only begotten of the Father,) full of grace and truth." – ‭‭John‬ ‭1‬:‭14‬. Jesus Christ is the Word that became flesh and dwelt among us. "Emmanuel" means "God with us" because that was who was born and walked among us. ‬
But now, knowing exactly who and what HE is and seeing how HIS supposed birth is being celebrated today, I can't help but ask again – how do you believe in HIM? Yes, how? Is it by saying you are a "Christian," but everything about your life proves otherwise because there is nothing Christ-like about you? Or is it by claiming that you are ministering God's "inspired word" to people, yet all you do is steal, rob, and defraud other people to keep up your fake appearances? No, my dear brethren, this is not how you believe in HIM!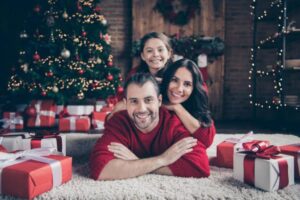 As we all celebrate today, God's Word for us today is embedded in this scripture below:
"Nevertheless the foundation of God standeth sure, having this seal, The Lord knoweth them that are his. And, Let every one that nameth the name of Christ departs from iniquity." – 2 Timothy ‭2‬:‭19‬.
Please do not make today only about slaughtering those fattened chickens and goats, putting up colorful decorations and lighting, and painting the town red with many fireworks and rockets. Kindly find time to ponder deeply upon this scripture in the second letter to Timothy from the Apostle Paul.
If Jesus is truly the reason for your celebratory season, then what do you believe? If you say it is the Word of God that Jesus is, it must begin to reflect in every area of your life from this moment. Stop choosing what to obey or believe in HIS Word. That is unbelief, and HE will never accept that!
"Iniquity" is the sin that you know yet willfully continue to indulge in and refuse to repent of and forsake. God is calling you today also to lay down your lives, but as a living sacrifice unto HIM – holy and acceptable (read Romans 12:1-2).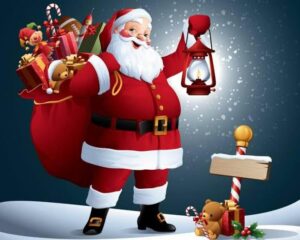 This is HIS goodwill and pleasure, and what HE would rather have you celebrate and remember today and always. The question now is: Will you?
Do have a very wonderful celebration and a joyous holiday season as well. May God bless you and yours abundantly and keep you safe from all harm and evil in the name of Jesus Christ; Amen! Read more…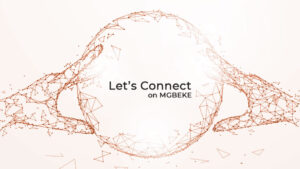 For your news, real stories, Let's Connect, and adverts, click on the link below:
https://mgbeke.media/advertise-with-us/
For your Natural Skincare Products & Supplements, click on the link below:
Do you want to support our charity work? Click on the link below: