It's Not A Setback, But It's A Set-up For God To Get You To Your Throne – Love And Pray For Your Enemies.
Matthew 5:44: (New International Version):
"But I tell you, love your enemies and pray for those who persecute you…"
It's not very easy to do right? Please, I will be very careful and direct in explaining to us why we all should pray for our enemies and thank God for His mighty hands upon our lives. Please, my dear, take your time and read to the end.
Everything that I share with you today is from my experience with the thousands of enemies that God used to bless my life in disguise.
We all know that God can bless us, show us a favor, promote us, and heal us, but we don't always realize that God can use our enemies to bless us.
What you may think is a disappointment, pain, suffering, distress, a person that walked away, a friend that betrayed you, sponsored scandals and blackmails against you, a coworker that's trying to make you look bad, you may not like that, but you couldn't reach your destination without them. It's all a part of God's plan to get you to where you're supposed to be.
David would only be known as a shepherd boy if it wasn't for Goliath. Goliath was strategically placed in David's path, not to defeat him, but to promote him. Without Goliath, David would've never taken the throne. Don't complain about your enemies; it may look like a setback…I used to complain about my numerous enemies until last night when the Holy Spirit ministered to me. My dear, it's not a SETBACK, but it's a SET-UP for God to get you to your throne.
After all, God could've used King Saul to promote David; Saul had the authority. He could've moved on Saul's heart and told him to promote that young man, but God chose to bless David, not through his friends, but his enemies. That's why we don't have to play up to people, try so hard to convince them to like us, "hopefully they'll give me a good break." No, God doesn't have to use your friends, He can use your enemies, your top critics, the ones that are trying to push you down; He can use them to push you up.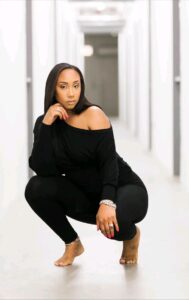 It's interesting; when David defeated Goliath, you never heard any more about Goliath. Goliath was created for David's purpose; part of his destiny was to establish who David was. Just as God has divine connections lined up for you, people to encourage you, push you forward, He's also lined up people that will try to stop you, discourage you, try to make you look bad; there are Goliaths ordained to come across your path. Be strong!
If you don't understand this principle, you'll get discouraged, "God, why is this happening to me?" that opposition wasn't meant to stop you, it was meant to establish you. When you overcome it, you will not only step into a new level of your destiny, but everyone around you will see that the favor of God is on your life. Today, I am a living testimony!
Sometimes, God will put an enemy in your life to keep you stirred up. He'll allow critics, doubters, discouragers, even some haters, so when you feel tired, and think you want to give up, you'll keep pressing forward, shaking it off, not because you feel like it, but because you don't want to give your enemies the joy of seeing you defeated. NOT out of spite, not out of pride, it's a HOLY determination. God uses the negative to keep us stirred up. Many times God will use your enemies to catapult you to success more than your friends.
David said in Psalm 23:5 (NKJV): "You will prepare a table before me in the presence of my enemies". Notice, when God brings you through the opposition, He's not going to do it in private, He's going to do it where all of those enemies can see it.
Maybe today, you're facing some kind of enemy; not just a person, an enemy in your health, your finances, in a relationship, doesn't look like it's ever going to work out. I WANT YOU TO HAVE this new perspective; right now, God is preparing the table. The angels are taking the food out of the oven, Angel Gabriel is putting his finishing touches on that meal. Any moment, you're going to hear the dinner bell ringing…God's going to say, "it's your time. Here's the table, here is the meal I prepared for you."
It's not going to be a little fast food meal, hidden over in the corner, nobody notices; no, God is preparing a table like He did for David, to where not just all of your friends see it, but even those enemies, the doubters, mockers, oppressors, the discouragers, the haters, the ones that said you couldn't do it; they're going to see you blessed, promoted, vindicated, living your dreams, in a place of honor and influence.
In one sense, God used Judas more than He used the other disciples; Judas was ordained to betray Jesus, that was his purpose, to try to stop Him. And it wasn't just his idea, it was the plan of God. At the time, it seemed like a bad break, but if he had not betrayed Jesus Christ, there wouldn't have been a crucifixion. Without the cross, there wouldn't have been a resurrection. Without the resurrection, we wouldn't have redemption, no salvation.
We celebrate Mary, the mother of Jesus Christ giving birth in the manger. We celebrate John baptizing Jesus Christ, the dove coming down from heaven. But the man who betrayed Jesus Christ, the one who sold Him for 30 pieces of silver, was just as critical a part of His destiny, if not more so, than the others. What am I saying? Don't complain about the person that betrayed you; if they walked away, they didn't set you back, they set you up for the fullness of your destiny. if they lied about you, tried to push you down, or overlooked you, it may not have been fair, but if God allowed it, He knows how to use it for your good. (My life true-life story should inspire you to stay strong and on top of every situation you find yourself in).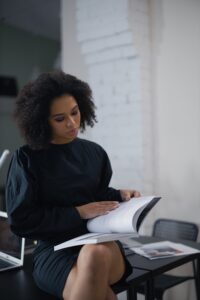 What if Jesus Christ would've gotten upset, said, "God, I'm your son, how could You let this man betray me, he's one of my disciples?" NO, Jesus Christ knew that Judas was going to betray Him, but He didn't try to stop him, He didn't try to talk him out of it. He knew that betrayal was a part of His divine destiny. Too often, we fight against everything that doesn't go our way, get upset, bitter, "why is this happening?"
My love, the longer I live, the more I realize that nothing happens by accident. Even in the worst of opposition, if you'll keep the right attitude, God will use it to your advantage. Some of the things that we don't like, that we're asking God to get rid of, if He removed them right now, we wouldn't reach our highest potential. That opposition is making you stronger.
Those people trying to stop you, the betrayal, the scandals, the disappointment, that cannot stop or keep you away from your destiny. God has the final say. If He hasn't removed it yet, that means He's going to use it for your good; Almighty God strategically places the Goliaths, the Judases, the opposition. Without Goliath, you can't take your throne. Without Judas, you won't reach your highest potential. Without the naysayers, you wouldn't become all you were created to be.
My dear Asa mma and Odogwu Mgbeke, stop complaining about your enemies today and start to thank God for your life.
Remain blessed.
By: Dr. Sandra C. Duru
#PROFMGBEKE